One of the known SEO tactics today is integrating SEO in the social media process. Most companies nowadays use only social media marketing (without any seo tactic) as a tool to become visible—and guess what? It works. For example, if you incorporate some SEO strategies in tweeting, you'll most probably increase your rankings in search engines. However, a lot of companies which has an in-house seo team doesn't know how to do this just yet.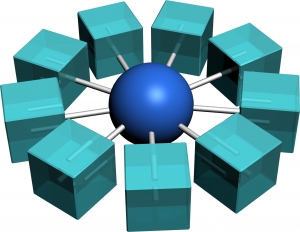 Here are some things that you should know to make your SEO and social media teams work hand in hand:
Practically, you should always start from the basics. See, a lot of seo companies and seo reseller companies do this—train every team in their organization about the important things in SEO. Quite accordingly, social media teams should be included in this too. You don't want everyone in the social media team to be experts on SEO, but incorporating SEO in their process is good enough.
It is also a good thing to have a Facebook fan page. Of course, your company may already ahve that, thanks to your social media team. However, how can you benefit from your Facebook fan page? Make sure you have the right keywords on the posts that you make.
Tweeting. We have stated awhile ago that tweeting is a new way of gaining ranks in search engines. One good way to do this is to insert a keyword everytime you tweet, in this way you can gain rank in the search engine result pages (SERPs), since they've incorporated more tweets for normal keyword queries.
We have talked about including keywords in the social media process, but how do your social media team know about this? Of course, you should also explain to them how and why keyword research is important. Can you imagine what the results could be if you integrate important keywords in every tweet, blog post and fan page post?
We admit that this may be a lot of hard work to do. Though if you do it at once, you will definitely have tremendously good results.
Our company will be happy to help you out if you need any help in SEO. We have services such white label SEO, social media marketing, web design and paid advertising.