When people talk about creating SEO and other online marketing strategies to rank through Google's Panda algorithm, they focus on first-time clicks, fresh leads, and increasing conversions. As marketers, you focus mainly on getting new visitors to your clients' – and your own – websites. What you may not realize is that in a post-Panda environment, where quality is of the utmost importance, getting previous visitors to come back to your site is just as important as drawing in new potential customers.
The Benefits of Building Customer Loyalty
Fostering customer loyalty online benefits both your clients' business and your online marketing strategy. When you invest on establishing loyalty among your previous visitors and existing client base, you:
Save on selling products / services.
It is cheaper to sell to returning customers because they already know the quality they will receive, and will return based on merit.
Create stronger trust signals for search optimization.
Having more returning visitors to your site sends a signal to Google's algorithms that you are a trusted source of information. Some of the signals you create along the way are brand searches, word-of-mouth metrics (through sharing and editorially given links), and bookmarking.
Convert customers into brand ambassadors.
By continuously giving your visitors value on your site and on all content related to the brand you are building, you drive satisfied consumers to share word about your products / services. This turns them into willing brand ambassadors, which in turn facilitates the acquisition of fresh leads that are likely to turn into loyal customers as well.
Applying Gamification to Your Strategy
I've talked about gamification before – about how it helps move visitors to fulfill your desired action and complete conversion goals. Incorporated into your content strategy properly, gamification can help ensure your first-time visitors and your existing market both return, and it can foster loyalty effectively.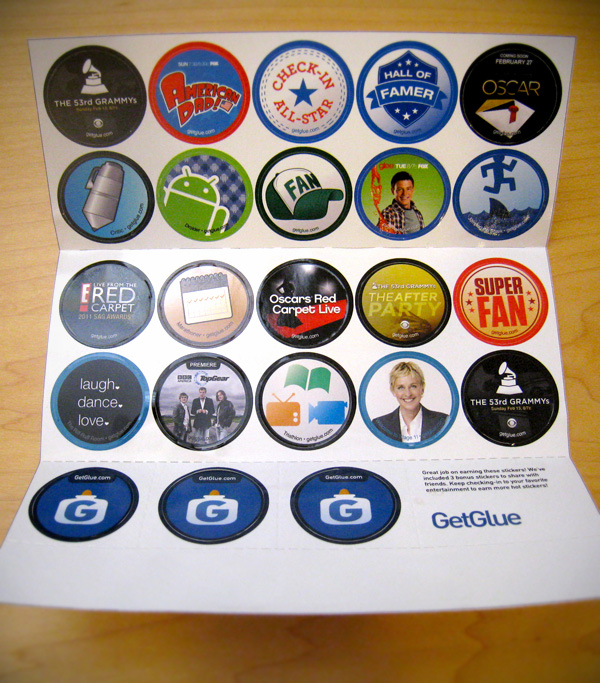 Gamification has evolved along with search engine algorithms. It's no longer about turning everything into games, where you create promos where your audience competes, and you give them incentives / prizes in return. Gamification today involves knowing the satisfaction your market gets from playing these games and coming up with strategies to give the same kind of fulfillment through your content. For example, giving points or badges to your visitors (that can later be exchanged for goodies) gives them a purpose for completing your conversion goals. Foursquare and GetGlue have done a great job of gamifying their websites to encourage user interaction.
Increasing Service Value
Another way of establishing customer loyalty is to increase the value you give your target audience. Providing quality products and services is a good start, but you'll need more to work with in order to guarantee your visitors will return. A few examples of increasing service value are:
Offering loyalty programs, where you give rewards, discounts, and other incentives for regular and returning customers
Improving customer service. This is especially useful if you are marketing a start-up or a growing business that is competing against a larger enterprise. Providing a full-time customer chat feature on your website, for example, allows you to provide information not on your website and guide your potential clients through the process of purchasing SEO services from you.
Optimizing your websites for user experience. Because your client's website serves as their online store, it becomes part of the total service. You need to optimize your website and make sure the pages load faster, the layout is clean and navigable, and the content offers information your target audience will not find anywhere else.
Over-engaging your visitors, but not to the point of spamming. Maintaining constant communication with your visitors and consistently offering them informative and useful materials helps move them to return as customers.
Google looks at the changes you make when it comes to engaging your audience online, and takes note of the reaction of your target market. If they see positive movement and more activity and buzz surrounding the brand you are building, they give you more credit on the SERPs. Analytics will come in handy for increasing service value – you can track your target audience's browsing activity and reactions to changes in content offerings through Google Analytics.
Conclusion: Rewarding Customers
The main takeaway from this is to reward customers in three different instances:
For participating in completing your conversion goals
For helping spread the word about the brand you are building up online, and
Simply to show how you are willing to go the extra mile to offer unmatched service
Panda is all about providing quality and value to your customer through your content. Understanding your target market's core desires and delivering it to them increases customer retention and loyalty. Sign up with us today and we'll start discussing your Panda-proof SEO strategy.