We've rolled out a great new addition to your reseller dashboard – you can now track your brand's social signals on several of the most popular social networks.
Track likes, shares, comments, and other social signals across multiple networks
When you navigate to a project's Overview tab, you'll immediately see a new section that summarizes your social signals on various networks, including Facebook, Twitter, LinkedIn, Google+, Pinterest, and StumbleUpon.

This summary displays the current number of mentions, likes, comments, pins, shares, and other signals for each network. Beneath that, you can see the previous day's numbers, and how much they've increased or decreased. These numbers update daily.
Navigating to the new Social tab allows you to view where the majority of your social signals come from, and lets you monitor your brand's overall social performance within the week or the current/previous month.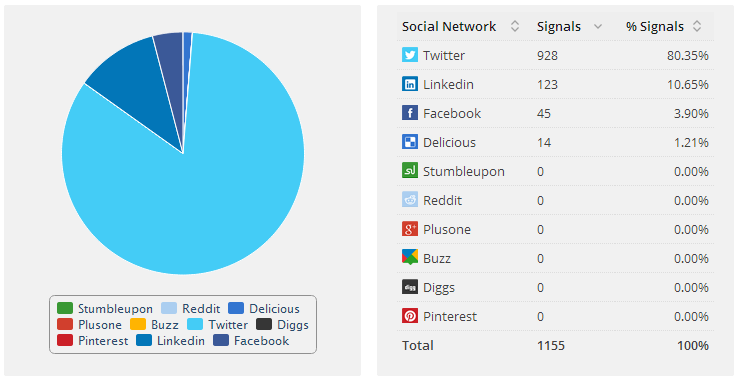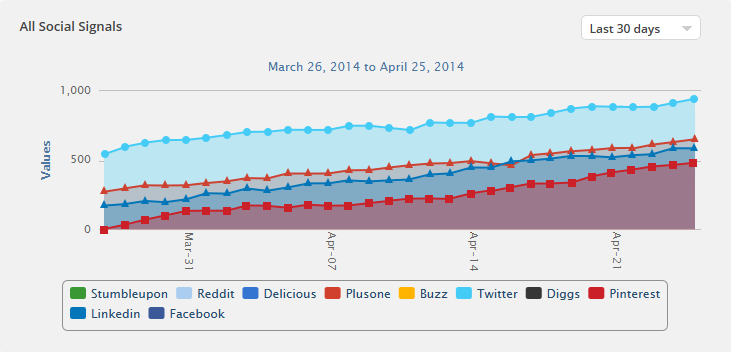 Monitor your competitors' social signals
When you add up to three competitors in the Rankings tab, you will be able to view their social signals and compare them against your own campaign's.

You can specify which social signal to compare for what time period using the handy drop-down menus to the top-right of the graph.
Social signals have become more important to marketers than ever, and our dashboard makes it much easier for you to see which signals are strongest for your brand. Sign-up for your own reseller dashboard and check out its other awesome features today!