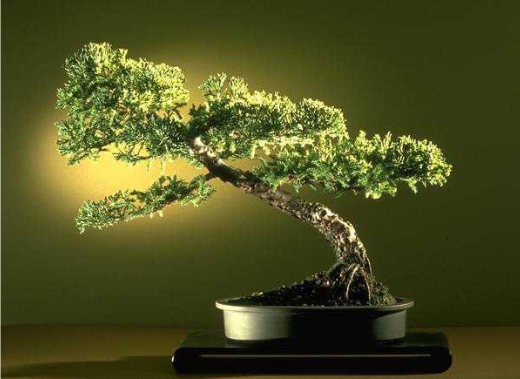 Consumer behavior changes as technology develops. People now have more ways of accessing information online, and online search technology changes along. This presents you with many opportunities for growing your business by offering new services or improving your existing line-up. I want to share the top five growth opportunities in SEO that you should put your focus on.
Social: The Continued Rise of Google+
Focusing your efforts on enriching and diversifying the content of Google+ profiles and pages may prove beneficial from hereon out. The basis behind giving value to social connections is the buyer's nature to choose providers based on trust. What Google does is not only to see how big your network on Google+ is, but to look at the quality of your social connections as well. Its logic works this way: if you have more quality connections, you are a trusted source of information.
The importance of the social factor to search will only increase as more people use social media sites to find information on providers. Websites that they can connect to a Google+ profile with healthy activity and engagement will receive more visibility. Google uses social for authorship mark-up, and prioritizes results – websites, articles, and all other types of content – with this attribute. Focusing on Google+ boosts your own rankings through authorship mark-up, widens and engages your audience, and adds new value to your current service line-up.
Mobile SEO: Search for People on the Go
More people on the go are using portable technology like cellular phones and tablets to access the internet and search for information. In line with this technology boom, you need to discover the needs of these mobile users and develop solutions for mobile search. This branch of search holds very potent opportunities, and exploring mobile can give you and your clients extended reach towards their target customers.
Tests show that ranking for mobile SERPs requires the same work as ranking for web SERPs. The focus of mobile SEO, therefore, is in creating responsive web design. Mobile visitors are likely to stay longer on a site that is designed specifically for mobile, but remains consistent with the desktop version. Learn to make responsive web design and you're off to a great start. Another way to leverage mobile for business growth is through app development. The demand for creating apps for each website will increase as more smartphones and tablets become accessible to people at low to mid-range prices.
Web Development: Focusing on Site Architecture
A good number of websites are struggling to compete for visibility, and one of their most common problems is site structure. The demand for site redesign and redevelopment steadily increases as more businesses realize the big potential in their websites. You could grow your business fast – or even start a separate, dedicated one! – by knowing what kind of site architecture works for SEO.
Many websites use a flat structure, where you have pages divided by pages and subcategories, and these are described in bullets. This works as long as you create a sitemap to help search engine crawlers discover and index all pages, and as long as you can keep the subcategories under three levels. More SEOs prefer silo structure, where you feature a dedicated topic and keyword in its own page. Be careful when using silo structure – make sure you are using search engine-accepted practices, because online marketers can abuse this method easily. Using silo structure can give you more business because of the need for redevelopment and for more content.
Content Redistribution: Visibility Maximized
Content redistribution holds great promise because Google and other search engines give more bearing to quality, linkable content. There are many benefits to redistributing your content across different channels:
You get more people to read your redistributed piece. As it gets pushed further back the archives, your visitors may forget you have content discussing that specific topic. Redistributing it increases awareness, readership, and eventually engagement.
You increase awareness about your brand. When you redistribute a piece, you let it speak for your brand once more. David Ogilvy encourages the repetition of promotional methods that work, as long as you don't exceed doing it two more times. Any more than that and your audience will seek something new.
You add to your link profile and encourage sharing. The more shares you have from people with established networks, the stronger your link profile will become. This will lead to better visibility on the SERPs and more recommendations within networks.
Channel Engagement: It's Not Just About Selling
Attracting your market to become loyal customers requires more than just sales today. The trend in online marketing is becoming less and less about sales, and more about engaging your audience in various channels. Social media and local are only two examples of channels you can use to reach your audience, start and sustain healthy discussions with them. This is a great growth opportunity for your agency because by specializing in engagement using different channels, you expand your client base according to their preferred medium.
Channel engagement begins with brand and site consistency. As head of channel marketing, it will be your responsibility to make sure the brand vision and representation is accurate and consistent throughout all kinds of media. You will also be responsible for keeping the message consistent during interactions with your audience and with potential clients. Finally, you are responsible for keeping the conversations going, and for plotting strategies to funnel audiences into becoming customers.
Our lines are open to help you understand more about these opportunities. Talk to your account manager today if you have any questions, or sign up to become our partner to know what other growth opportunities are within your reach. Visit our blog again soon for more SEO tips!