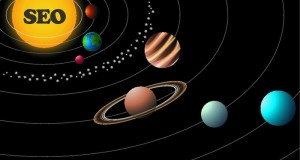 Becoming a successful SEO company requires a unique mix of values and characteristics. At its core, you will find common elements among the successful companies that serve as a strong base for your craft. Master these skills and incorporate them into your business from its conception onwards and you'll be on your way to success in no time.
Establish SEO-centric culture.
Every successful company – SEO or not – begins with making the people understand why their industry is important, and how each person's contributon affects the entire system. Make your employees think, live and breathe SEO. Have them see how their work benefits clients. Encourage brainstorm sessions and discover new ideas that you can add to your methodology. Each person is a part of the culture, and you should ensure that each one understands how SEO helps your clients drive more leads, boost conversions, and increase sales.
Be an industry trendsetter.
There are three kinds of people: those who are behind at following trends, those who follow when trends become popular, and those who set the trends. To become a successful SEO company, you need to be part of the third group. Innovation is the key – come up with something that has never been done before. Don't be afraid to experiment and find new ways of answering old questions.
Having brainstorming sessions and allowing your employees to explore new possibilities are good ways of creating new trends. Google is a good example for this. Their 20% factor – that is, allowing their engineers to do what they want 20% of their total time at work – resulted in some innovative solutions. Google News and the Recharge IT project are products of this 20% factor. You don't have to follow this model for your SEO company, but the idea behind it is clear: let your imagination fly and explore the possibilities, and you will come up with solutions the industry has never seen before.
Don't just provide services – develop your own tools.
Truly successful SEO companies don't just give their clients solutions then leave them looking for one that suits their needs. They create the tools needed to achieve those solutions. Developing your own tools maximizes their efficiency because you know what features you need based on your methodology. Providing a customized combination of methodology and tools makes your services unmatched, making you the authority in your industry.w, you need to know how to use content to turn
Master how to nurture leads effectively.
Successful SEO companies offer value to their target market and are adept at nurturing their audience. From an SEO point of visitors into friends and build trust. They will turn from friends to customers once that level of trust is established, and once they see the value in your offerings. Funnel your leads and guide them through the buying process using storytelling in your content. Learn how to use different media as touch points, and treat each touch point as your last chance to leave a good impression on your audience. Tug at those heartstrings too – emotions play a crucial part in a consumer's decision-making process.
Adapt to new solutions and be open to trying new things.
Successful SEO companies are open to try new tools, methodology, and processes to make their operations easier. You should not be afraid to change up your system according to what's current. Technology keeps evolving according to the needs of different people – use it to your advantage. Tools like Google Drive are effective at streamlining your processes, for example. You can find out more about using it to manage your SEO company in my previous post. Keep your mind open to these things and you will be more efficient as an SEO provider.
Learn how to market effectively.
You may have the goods, but without marketing, these goods will go unnoticed. You need to have a constant stream of new leads and new customers if you want to keep growing as a company. The most successful SEO companies are effective marketers. Know your products thoroughly, and know how to match your solutions with your target's needs, and you'll be on your way to success.
We're here to help you achieve business success in SEO. Contact your account manager today to learn how. If you're not yet our partner, don't forget to sign up. Keep checking back for more updates and tips!