We're proud to introduce the next generation of SEOReseller.com's reseller dashboard. We've added more features, more information, and the world's first on-page optimization reporting system built into an SEO dashboard. If you're managing search or paid projects, this tool is for you.
Let me walk you through the exciting features of our new dashboard:
Designed for Easy Information Access
Get instant access to information about your campaigns in our next-generation dashboard. You'll see an overview of all your projects, including their current package, status, and launch date. All this comes in a sleek, new responsive design that lets you find the information you need more quickly – and on all devices.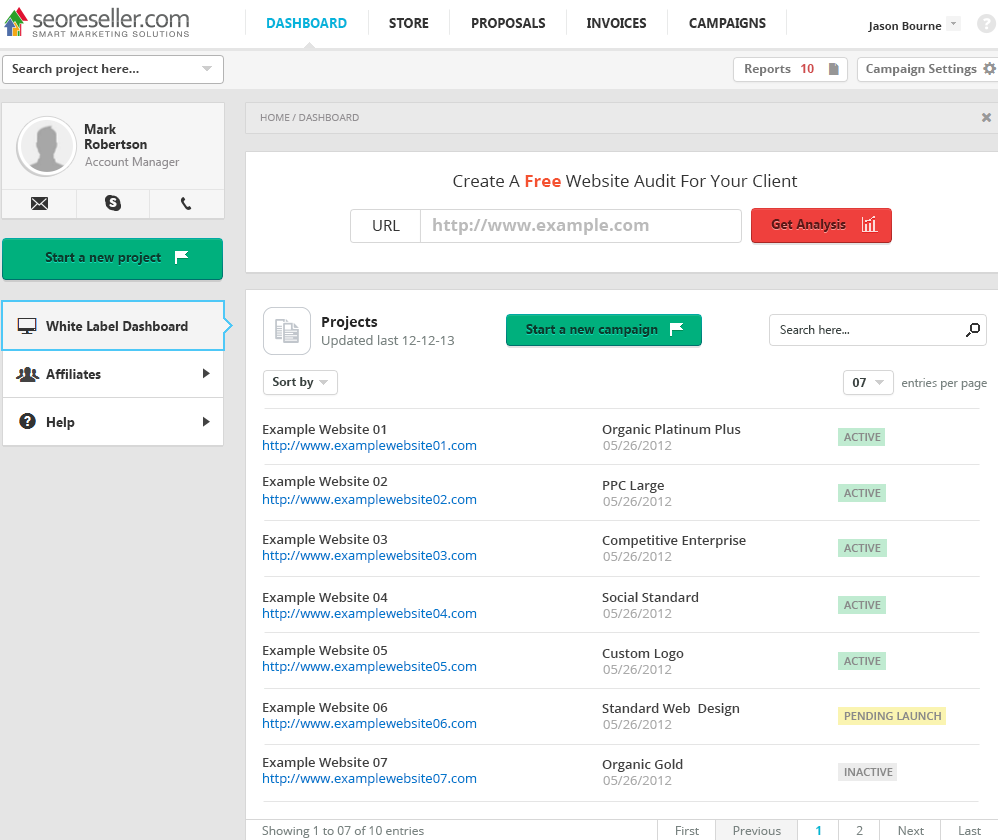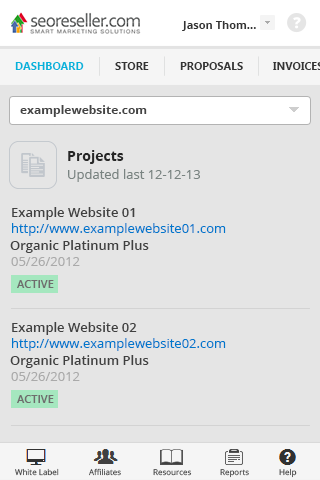 Project Overview
Clicking on a project in your dashboard homepage leads to the Project Overview page. Now you can get all the information you need about your campaign in one page. You'll see your project information, analytics information, PPC overview, links summary, and keywords at once.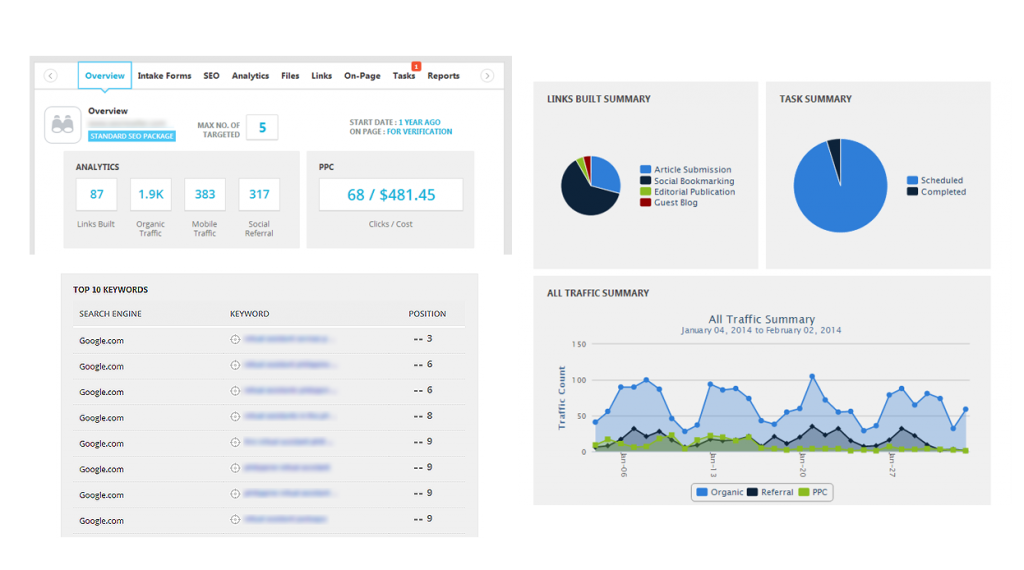 Intake Form Reminder
Never forget to fill out an intake form again. Our dashboard keeps a form count of how many intake forms you need to fill out, so you'll never forget to give us the information we need on your project. This keeps project launch moving fast and simple!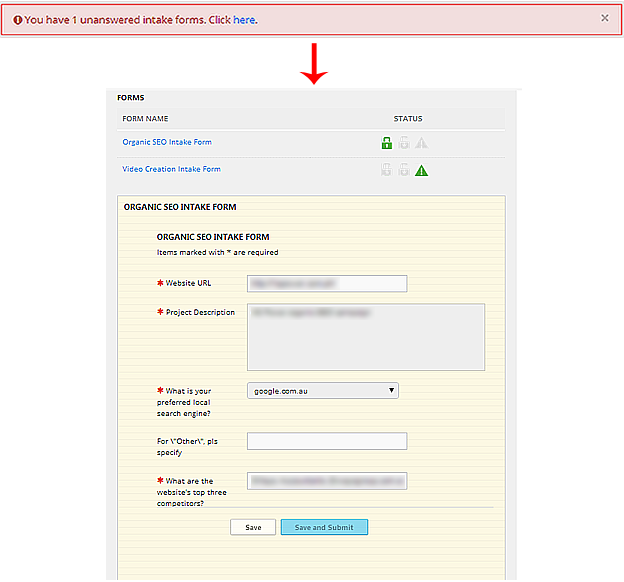 White Label Intake Forms
Generating an intake form from our system for your client to fill out has never been easier. Through our dashboard, you can generate a form and send your client the URL link for them to fill out. Once they've filled out the form and clicked submit, all of their information will populate in our system. The form is hosted on a separate URL so they never see the SEOReseller.com.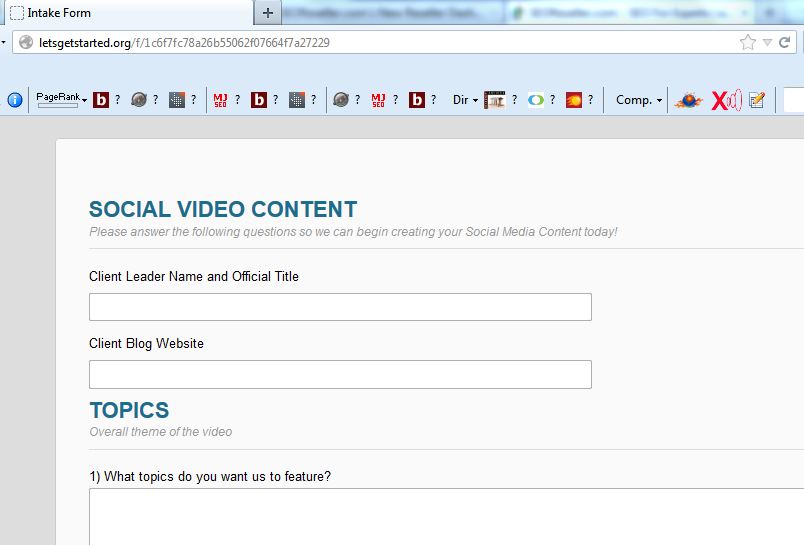 Improved Google Analytics Integration
Get our combined in-house analytics data and Google Analytics data in one dashboard. We've improved our analytics tracking to integrate Google Analytics with our own system better. The result is Analytics data that shows you more of the information you want to see about your site's traffic and performance.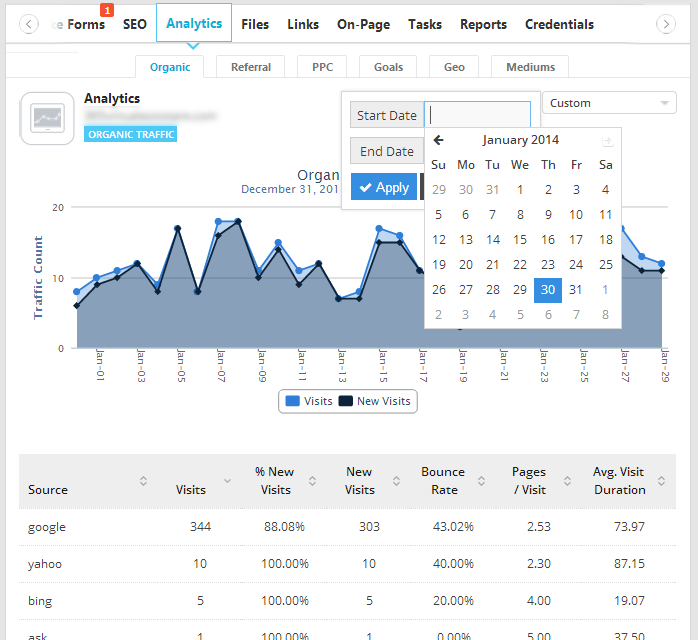 Our system now tracks all the custom goals you've set in Google Analytics. This saves you time from going back and forth different systems to see how our methods are affecting your campaign performance – all the information is there.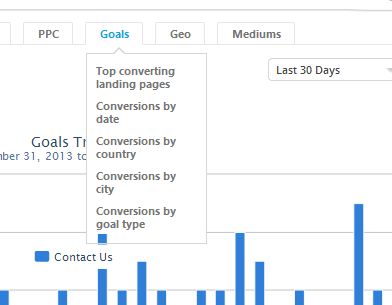 Keep track of your PPC campaigns with reporting data that matters. Our PPC area shows time comparisons for how your PPC projects are performing and much more.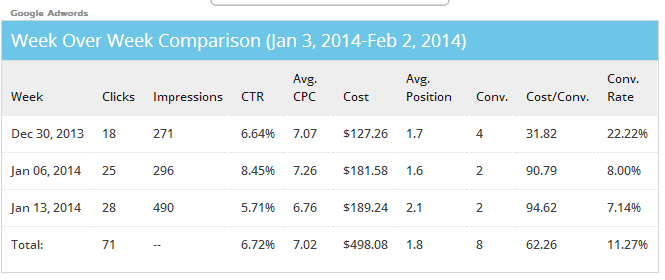 Improved Rank Tracking
Monitor your campaign rankings easily with our improved SEO tab. We've included markers to help you distinguish between your targeted keywords and our tracked keywords. Sort through your keywords easily with the search functionality, and sort based on any of the columns at the top to access the information you want to see. Clicking on a keyword will lead you to the keyword ranking summary page, which features a sleek new design for easier reading.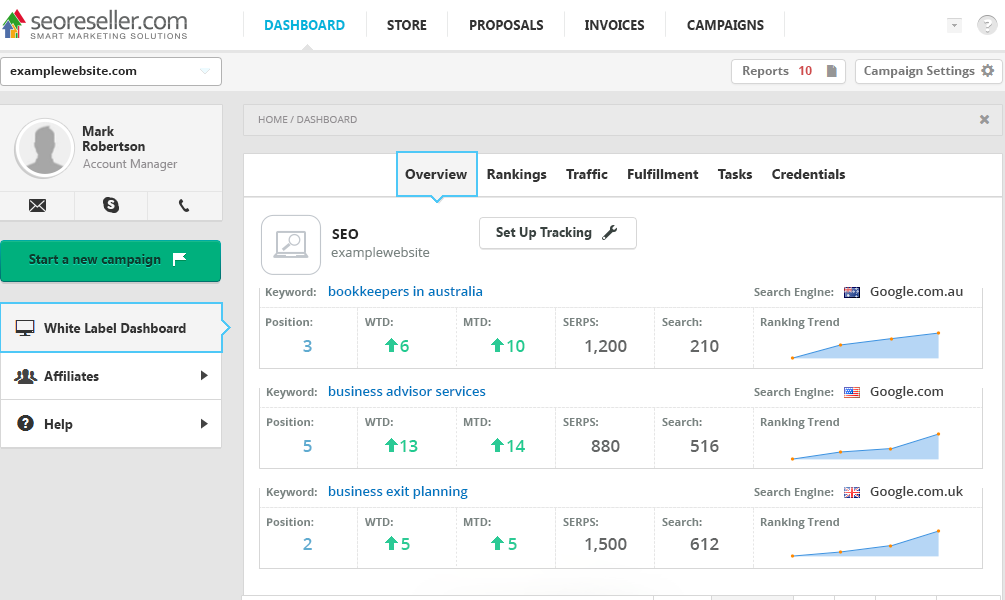 All Your Files in One Place
Under the Files tab, you will find all the files used in your campaigns. No more searching through your email for files – it's all saved securely and labeled appropriately in our file repository. We've included a search feature to make sorting through the files easier.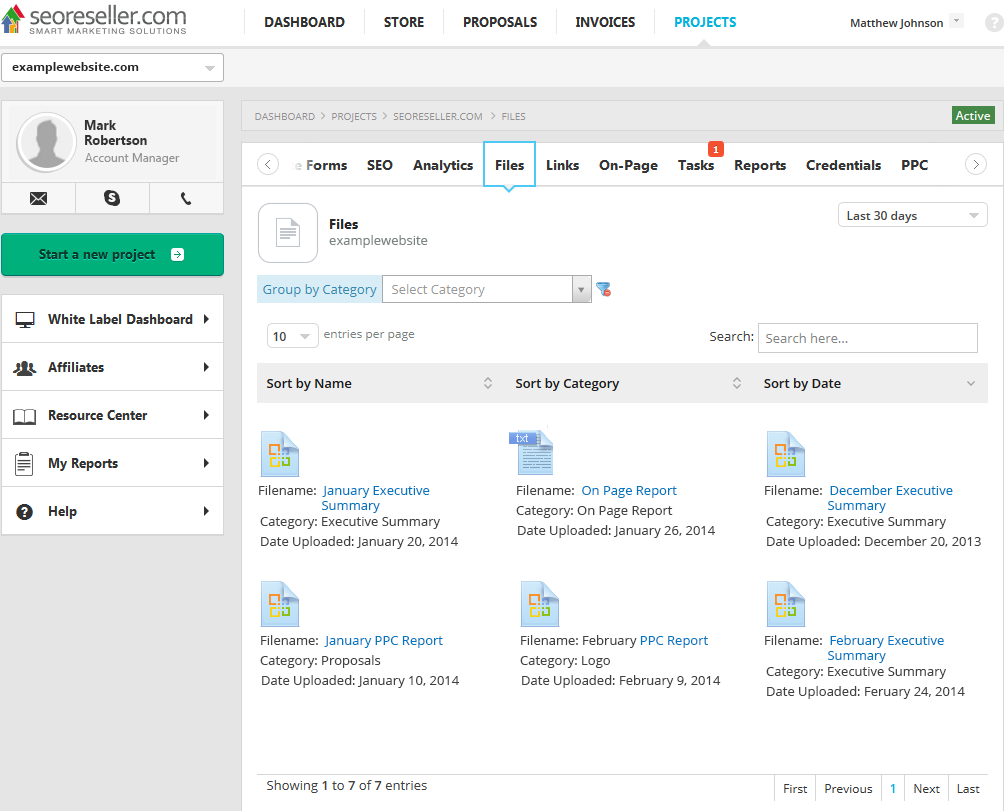 Link Tracking System
One of the newer features we've added to our system recently is the link tracking system. In our new dashboard, we've improved this feature to make inbound link tracking easier. You can now manipulate the dates, group links by type, and arrange according to the data on top of the columns to sort through your tracked links. You will continue to receive email notifications for each new link we acquire for your campaigns. You can download a section or all of the links we've built for you in different formats, any time you want.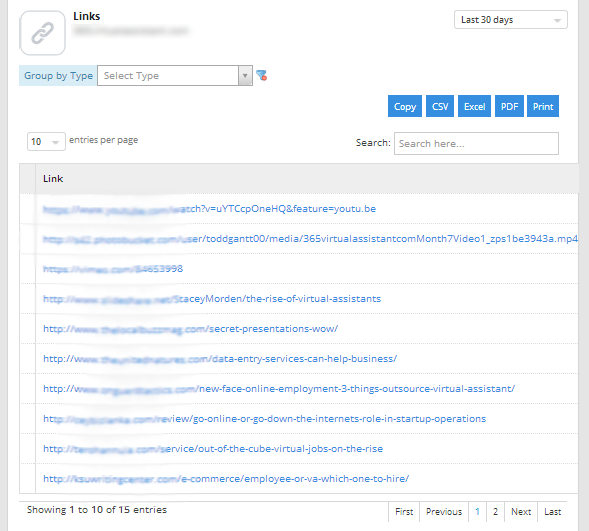 On-Page Optimization System
We're the first dashboard in the industry to feature a live on-page optimization preview feature. Now you can see the on-page optimization we've done on each the targeted pages on your website. This puts you on the same page with your clients and shows exactly what we've implemented as it appears on Google SERPs.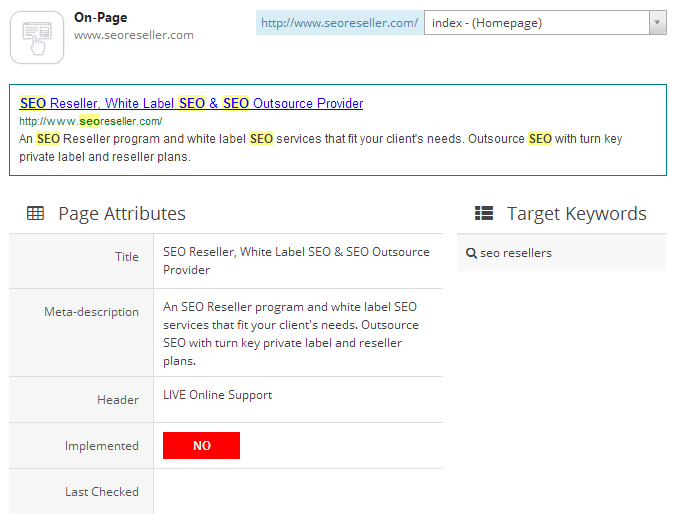 You'll see a live preview of each targeted page's current listing on the SERPs. Under the preview is a table containing our proposed page attributes and metadata, the implementation status, and the date when it was last checked. You'll also see the target keywords for each page – the keywords present on the live preview will be highlighted when you hover each target keyword. Accessing each targeted page is easy with the drop-down menu on top of the page.
This is one of our biggest new features so far, and one that you've all been asking for. Know exactly what on-page optimization elements have been implemented and track the changes accurately through this new feature of your dashboard. We'll include an on-page scoring system as we develop this new feature to help determine how search engine-ready your website is more effectively.
Task Management
See every stitch of work we are doing for your campaigns with our newly integrated task management system. You can now track every bit of work that goes into your online marketing campaigns, from roadmap updates, to content development and publication, to links QA. All these tasks are grouped according to type, making it easy for you to find the status of specific projects.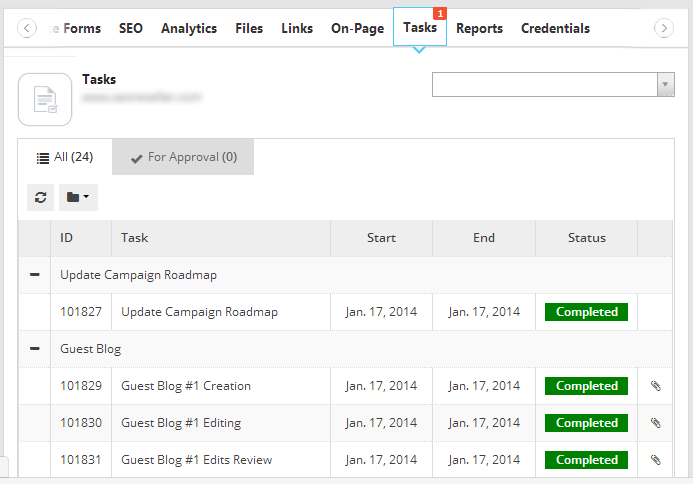 Our approval process is now easier with an added feature in our task management window. View materials for your approval, download, review, and approve them easily through your reseller dashboard.
Generate and Download Reports Easily
From the reporting tab download all types of reports directly from your reseller dashboard. You can customize the period covered by each report through our calendar and save it in four different formats. All reports are branded and ready for sending to your client.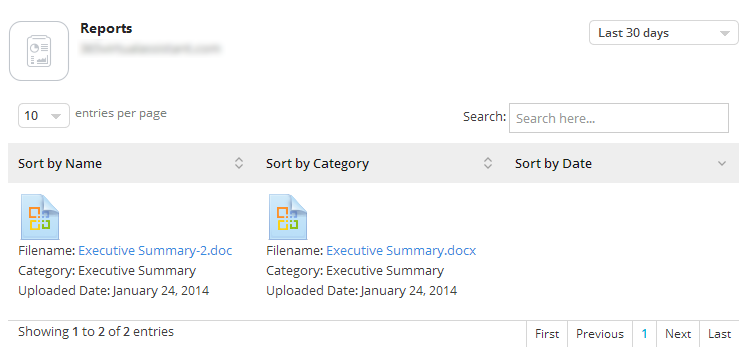 Credentials Tracker
Get access to all the accounts we create for your campaigns through our Credentials tracking system. We provide a list of login details and other credentials for all accounts we create involving your campaigns – whether it's social media, blog creds, or other account details from different platforms.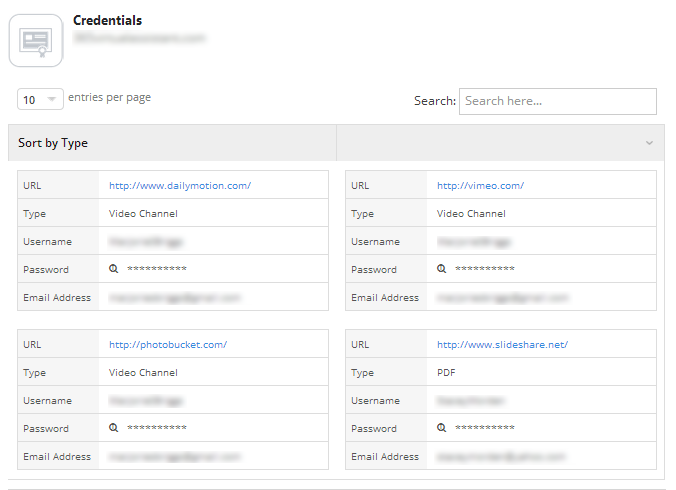 All the Features in One Place
Our new dashboard still features all your favorite links – the white label dashboard, affiliates page, and a link to our Resource Center. We've also created separate tabs for our store, your proposals download page, and invoices to help you find what you need more quickly.
All these amazing features are available to you free when you sign up as our partner. We're rolling out the changes to all our existing partners now. Get the only project management and campaign reporting dashboard you'll ever need along with our complete SEO solutions when you sign up to become our partner today!