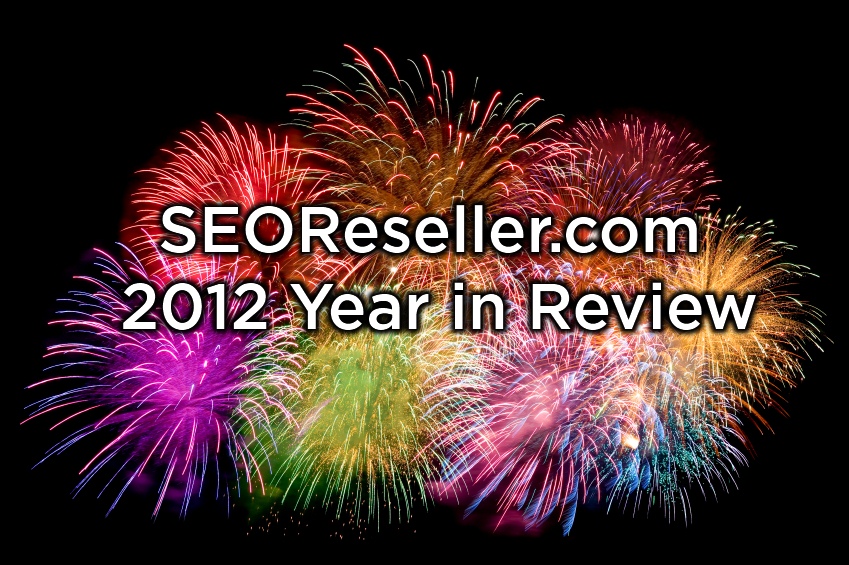 From Google's nonstop updates to shocking news from all corners of the digital landscape, 2012 is no doubt a colorful year for the SEO industry. Today I want to give you a rundown of some of our blog posts which highlight the key milestones we've achieved, the useful tips we've shared, and articles that discussed the changes that made SEO constantly unpredictable yet evenly exciting this year.
To stay on top of the continuously evolving internet marketing tools, we added new features on our white label dashboard to give our clients the competitive edge they deserve. We announced the availability of the Keyword Rank Tracking feature and give resellers the power to monitor their campaign progress in real time.
SEO helps you rank your website for keywords related to your products or services. Although it's a good idea to rank high on SERP, brand-building efforts must not rely solely on SEO. Brand visibility is one thing and brand-building is another. Incorporating social media strategies into your SEO efforts is just one among the many ways to build a stronger brand online.
With increasing demand for search marketing, social, and reputation management vendors year after year, choosing the right vendor is crucial. This post enumerates the top 10 questions you should ask a digital marketing vendor to help you find the one with the competency to deliver in all online verticals.
Goodbye Google Places, hello Google+ Local. In an effort to integrate social with local listings, Google+ Local combines the strengths of Google Places with the social aspect of Google+. This post discusses the features of Google+ Local and how you can optimize it for your clients.
One of SEOReseller.com's milestones this year happened with the launch of our social media packages. With the rise of social media as a valuable marketing tool, we have come up with flexible and scalable solutions that utilize sites like Facebook, Twitter and Google+ to extend your clients' market reach.
A month after our social media packages were introduced, I proudly announced in this blog post the availability of our local SEO business products. These cover all the major maps listings including Google+ Local, Apple Maps, Yelp, Foursquare, Yahoo, Bing and much more. As if this in-depth online exposure isn't enough, we excitedly added reputation management among our growing list of premium services.
Businesses want to see results as fast as possible. In SEO, one of the most common questions I get from partners is how to get first page rankings instantly. In this blog post, I revealed that there is no quick and easy way to get to the first page of SERPs, and shared tips on how you can handle these types of questions from demanding clients.
Quality content is the foundation of a successful SEO campaign and this post affirms that content is still king. I have enumerated guidelines to give your search engine optimization a boost using fresh, relevant, and up-to-date content that will draw your audience closer to your brand.
Topic modeling is an information retrieval model that makes grouping unlabeled documents more accurate, and its basic principles can be used to make content more visible on the SERPs. In this blog post, I explained in detail the advantages of topic modeling and how it helps improve your chances of ranking for the search queries you choose even if you don't use them in the content body.
Given the algorithmic updates Google has released over the past year, organizing your website structure can be tricky. Through this blog post, I was able to share how you can come up with the best SEO-friendly site architecture that search engine robots can effectively crawl and one that also provides great navigation and accessibility features to your end users.
With back to back announcements from some SEO tool providers saying that they'll discontinue rank tracking services effective next year, we at SEOReseller.com received an influx of queries about our white label dashboard tool. In this blog post, I compiled all previous entries related to our white label dashboard and came up with an ultimate guide that provides all the information you need to know about our SEO tools and reporting suite.
Keep checking back for more updates in SEO and digital marketing. If you're not yet a member, sign up now for a free account and become one of our partners as we welcome 2013 with a bang.