Neilsen's latest quarterly Global AdView Pulse Report showed minimal surprises from the last one they released. The ad spend for Display Internet advertising continued its upward trend, growing 26.3% in the first three months of the present year.
Internet has Highest Ad Spend Increase
Display ads on the Internet may hold only 4.4% of the total media share for the first quarter of 2013, but true to previous trends, it is the fastest growing media sector. It is one of only three sectors that experienced ad spend growth in the first quarter of the year, and the only sector that has experienced double-digit growth for the given period.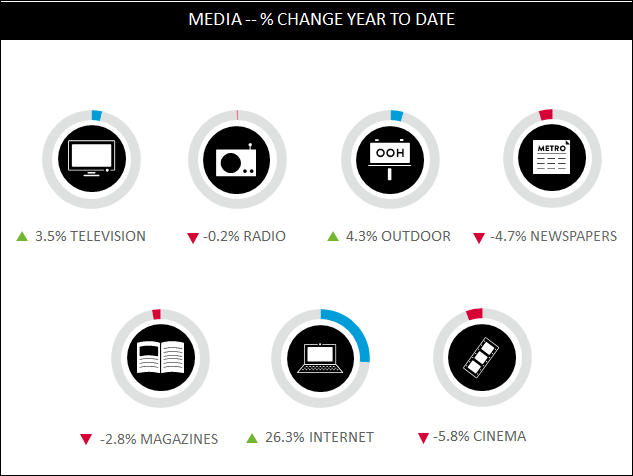 "We see trends continuing in media, with less-steep ad spend increases in TV and very slight declines in print, making way for growth in the digital space," stated Randall Beard, the global head of Advertiser Solutions for Nielsen. "Although these changes in traditional media are slight, it's worth noting the placement of ad dollars is shifting over time."
Greatest Growth in the Asia-Pacific
The report shows that the most impressive growth in Internet ad spend came from the following regions:
The growth of Internet ad spend in Europe came as a surprise, given the other sectors experienced a decrease in the region. Television was hit with a 2.9% decrease in Europe, while magazine and newspaper ad spend decreased by 9.9% and 10.5%, respectively.
Nielsen based their growth measurements on published rate-cards, and excluded other media sectors due to limited data availability.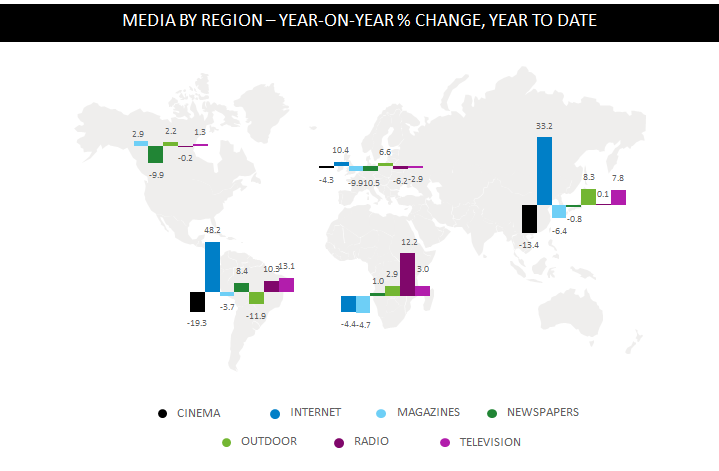 What This Means for You
It's interesting to note the shift in global ad spend. Although television still holds majority of the market share (it has 59% of the market share and 3.5% media growth), with combined traditional means (magazines, newspapers, and outdoor advertising) following second at 30% market share, the continuing increase in global ad spend for Internet shows the direction businesses are taking.
Advertisers are constantly moving towards digital promotion. Internet ad spend is the fastest growing sector among the sectors included in the report. It's not about to take over television in the next five years, but in that time, it could catch up with other traditional advertising methods, with its market share rising to double digits given its current rate of growth. In order to make the most of this growth, you need to offer diversified online marketing solutions to ensure you have all bases covered.
Don't miss this opportunity to cater to the growing demand for online marketing. Sign up to become our partner today to get started on expanding your current service line-up. Keep checking back for more news and updates on SEO!