Over the past week, the Chief Economist of Google Hal Varian and his team released the results of their research to the public. A lot of other research has already been published whether or not organic search results traffic is being cannibalized by Paid Per Click advertisements. There are many paid search managers and companies that offer SEO outsourced services asking the same question.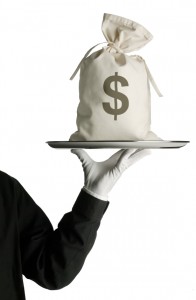 To put it briefly, the research discovered that having paid advertisements gave an 89% incremental increase on their search results traffic. The 89% increase was above and beyond the traffic you would normally expect from your organic search listing results. Google's research provided a good and clear detailed explanation of their methodology and showed their statistical methods through a summary form. The research studied data spanning from October 2010 to March 2011 including 446 campaigns.
The results of this study seem to validate a number of conventional methods in the SEM and SEO reseller industry and some earlier research concerning the impact of PPC on brand terms and organic traffic like bidding brand terms that you naturally have good search results. If you might find one objection against this study, it was the fact that more than half of the used campaigns modeled were from the U.S. and the data used were mostly gathered during the holiday season.
Although there is a hint that the study is still being continued, people should be able to see whether the 89% incremental increase still holds true once the year is done. The results would certainly grab the attention of SEO resellers like SEOReseller.com. SEOReseller.com is providing SEO services for agencies wanting to outsource their needs. Know more about the company and their SEO packages by visiting their website at www.seoreseller.com.
The following two tabs change content below.
Clayton Wood
Clayton is the Marketing Director of SEOReseller.com and managing partner of numerous successful online brands offering white label SEO and other online marketing services.
Latest posts by Clayton Wood (see all)