2013 was a big year for mobile, and we expect 2014 to be the same, if not even bigger. I already talked about some of the key mobile trends we'll be seeing this year in a previous blog post, and today I'd like to discuss how marketers should be adapting their on-page content and web design strategies to suit mobile users.
The Differences between Mobile and Desktop Users
Mobile and desktop users have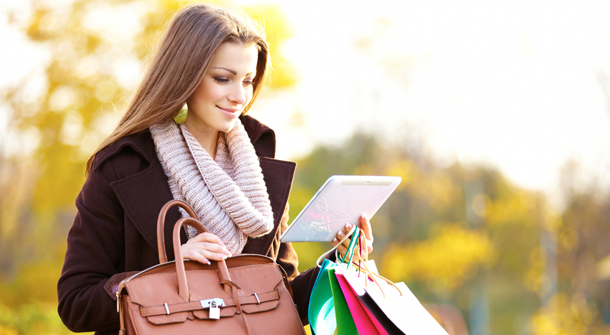 different intentions and expectations. Mobile users are usually out and about, and they need to get the information they need as quickly as possible. For example, many mobile users use their devices to quickly pull up price comparisons or reviews before deciding to buy a product at a physical store, or they could be searching for a nearby restaurant while walking around town. This makes them more impatient than desktop users, and they are more likely to navigate away from your website if they don't see the information they need at a glance. You need to adopt a "mobile-first" strategy and keep your mobile audience in mind as you develop your website and its content.
Common Mobile Experience and Usability Problems
Usability problems can make mobile users leave a site almost immediately. You need to make it easy for mobile users to navigate your website and find the information they need. Some of the usability problems you might need to address include:
Slow loading speed – Google Developer Advocate Ilya Grigorik stressed the importance of loading speed for mobile users last year, pointing out that 85% of mobile users expect sites to load just as fast, or faster, than sites on their desktop computers. One third of these users face issues with loading speed, and almost half of them are unlikely to return to the problematic website. Google recommends that mobile-optimized websites should load above-the-fold content in less than a second.
Too many steps in a single process – Mobile users can easily get annoyed by lengthy processes that require them to perform multiple tasks. Simplify processes such as user login and registration to avoid making them lose interest in your site.
Tiny or overcrowded navigation elements – Visuals are often more appealing to mobile users than text content, and using buttons instead of text links is a better choice for mobile-optimized websites. Any element that requires users to click or tap on it should be large enough to accommodate the average fingertip, which is about 44 x 44 points square (57 pixels square). These should also have proper spacing so users won't accidentally tap on the wrong button.
Too much content or too many calls-to-action on one page – Remember that mobile devices have much smaller screens compared to desktop computers. Having too many navigation, content, and design elements on a single page can confuse mobile users and make your website look cluttered. Keep your pages simple, make your content concise, and make sure your calls-to-action are clear.
If your clients' websites have not been optimized for mobile, you need to start developing a mobile strategy for them as soon as possible. Sign-up as our partner today to get started!