We've had a very busy first few weeks of 2016 at SEOReseller. Now that the month is coming to an end, we are ready for our first major release this year. We've got four new products,  new dashboard features and a wider range of agency resources. So we wanted to start off 2016 focused on solutions that can help you empower local businesses. The first few weeks of 2016 were very busy, and we're pleased to announce our first major releases this year.
In this post, we are giving you an overview of our new products and some exciting sales resources you can use to start offering these products.
Provide Turnkey Solutions
SEOReseller believes Local Marketing challenges require integrated solutions, not a single digital panacea. Starting this month, we're bundling select products to create more holistic solutions for your clients' branding and marketing needs.
The following bundles are now available on your dashboard: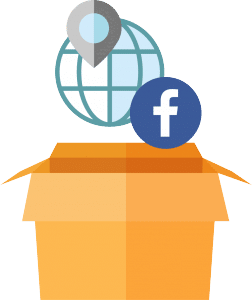 Local Presence Bundle
Build your brand with SEO and Facebook Local.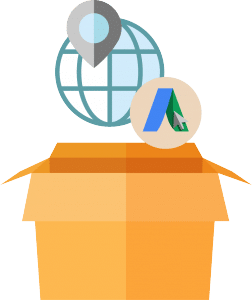 Local Search Marketing Bundle
Conquer Search and all its facets with an integrated Pay-Per-Click and SEO campaign.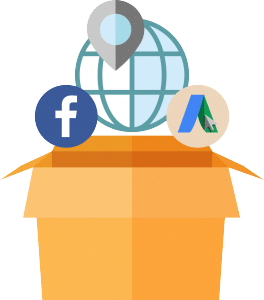 Omni-Local Bundle
Be where your customers are with Pay-Per-Click, SEO, & Facebook campaigns.
Purchasing these bundles will cost less than purchasing their respective products separately. Product bundles are billed as is. Deployed bundles cannot be unbundled, else each product will be billed under their original pricing.
Our Brand New Product: Facebook Local
As Facebook moves to conquer the small business market with Facebook Services and Facebook Local Awareness, it has become increasingly important to offer a unique Facebook package that helps local businesses.
Be the forward thinking, ground-breaking company that your clients need by offering them services ahead of your competitors.
Our new Facebook Local Product leverages our in-house creative talents, industry-leading data science technology, and customer-centric management to provide agencies with the power to execute Facebook campaigns that drive meaningful business results.
Facebook Local Inclusions
Unique Social Media Strategy: Content Strategy, Brand Analysis, Competitor Analysis
Facebook Page Setup and Local Business Verification (Cover Photos, text)
Greater Collaboration – Content tailored to the business' promotional activities for the month. Monthly performance reports will be e-mailed to the digital agency.
Localized audiences researched and targeted for their high-affinity with the product or service the small business offer via proprietary affinity targeting based on audience engagement data
Built-in ad budget to boost each post to that particular audience, guaranteed reach and impressions per post
Monthly Facebook performance reports on content, audience engagement, local reach, and others
Here are some resources you can use:
End-Client Local Reputation Dashboard
With the release of our Local Reputation Dashboard last month, we received a lot of requests for availability via the end-client dashboard. Starting today, we're rolling this out to our first few partner-agencies, and will make it available to everyone else by the end of the week.
Now, you can show your clients their reviews and online reputation in their own dashboard with your own logos and branding.
We are also adding these new review sites with the update:
Facebook
Cylex
Angie's List
Manta
Ask us how you can make omnilocal marketing work for your clients. Call our toll-free number at 1-800-250-6106 and schedule a product walkthrough.
The following two tabs change content below.
Joshua Pielago
Joshua is the Product Manager of SEOReseller. He is passionate about digital marketing, innovation, and product management and is constantly working on finding the best, most effective way to connect businesses to their clients and vice-versa.
Latest posts by Joshua Pielago (see all)