Happy New Year to our partners and all of our readers!
2013 has been an eventful year for SEO, and this year we're expecting no less. It's that time of the year to reevaluate your strategy and resolve to change your practices for the better. Here are some resolutions you should include when evaluating and designing your SEO strategy for this year.
Kick the Bad SEO Habits
As the previous year was coming to a close, I discussed several SEO and online marketing practices that you should and shouldn't be doing. Make sure to remember these as you plan strategies for your clients this year. Creating a customer-centric experience, focusing on the quality of content you publish, and establishing and strengthening your network of brand influencers to increase your visibility and your following should be the focal points of your strategy for this year.
The following previous entries will help you get started:
Formulas are Out, Testing is In
How many SEO "experts" have you heard recommend solutions last year that didn't work for your campaigns? Just because one strategy worked for a brand doesn't mean that strategy will work for another. It may not even be a formula devised by one of the experts you follow – it could be a strategy that worked for one of your campaigns, but isn't suited for another.
As you kick out your bad SEO habits from the past years, make testing your regular habit. Base your strategies on data you gather about your target audiences, and record the results for each. This lets you compare data and select your marketing priorities accordingly. Be patient when tallying results as well – just as you tell your clients not to rush results, don't make premature conclusions based on tests that aren't complete yet.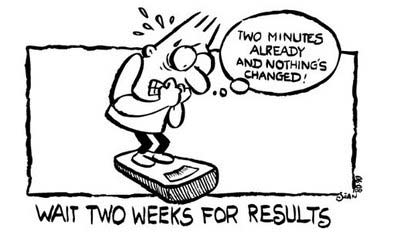 Don't Just Focus on One Online Platform
Cross-channel marketing is a skill you should've learned last year in order to keep up with SEO in 2014. If you still aren't doing it, it's time to explore how you can use a wider variety of platforms for a unified and more effective online marketing approach.
Research shows that one-third of the American audience already owns tablets, and two-thirds owns smartphones, and this number is expected to climb now that the holidays are over. Catering to a growing mobile and local audience will require cross-platform marketing, allowing consumers who hop from one device to another during the decision-making and purchasing process to see and analyze your offerings regardless of their choice of device or platform. Examine what devices, what websites, and what other platforms your target audience uses for discovering information about products and services, and start from there.
Study, Research, and Listen
Whitepapers, published research results, and seminars are only three of the resources you have on SEO that are easily accessible to you online. You may not find the time to go to an online marketing seminar physically (although it would be great if you could every now and then), but you will have time to read up on the latest news on SEO and learn new techniques and upcoming trends from the industry experts.
With resources from Google, Moz.org, and our very own Resource Center, you're sure not to run out of information. Try setting aside time at the beginning of the day to read up on the latest updates in the SEO industry. Schedule trainings in your company and attend seminars whenever your schedule allows – or better yet, watch webinars. Education isn't just for the students – it's for marketers too.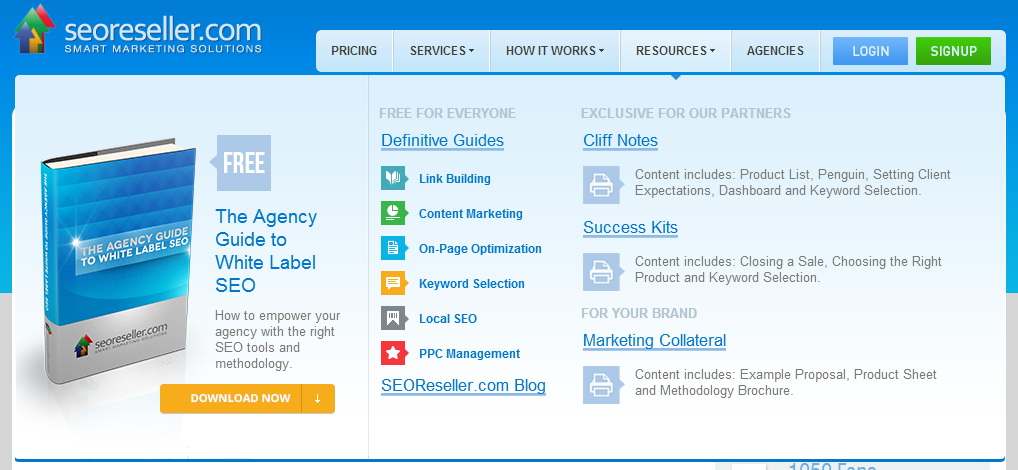 Make Quality Your Minimum Requirement
So you're looking for cheaper SEO solutions. Or you don't have the time to churn out relevant content that's also optimized say three times a day. That doesn't mean you should settle for low-quality content.
2013 has taught us that the quality of content isn't going anywhere as an important ranking factor; in fact, it's grown stronger as context comes into play. Updates like Panda and Hummingbird only reinforce the need to focus on content quality. You need to provide content that is:
Relevant to your target niche and their audience
Informative, well-researched, and well-written
Original – no plagiarism!
Share-worthy, and has the potential to go viral
We've got other resolutions that we'd like to add to this list. Talk to your account manager today to learn more and to start planning your online marketing strategy for this year. Make sure to sign up and become our partner today to gain access to our white label reporting dashboard and to choose from our complete SEO suite.
Happy New Year once again, and keep checking back for more updates all year round!