'Content is king' is a mantra that stays with us in this post-Hummingbird world. As Google continues to upgrade the search landscape for user experience, the role of content evolves and becomes a bigger part of the entire marketing mix.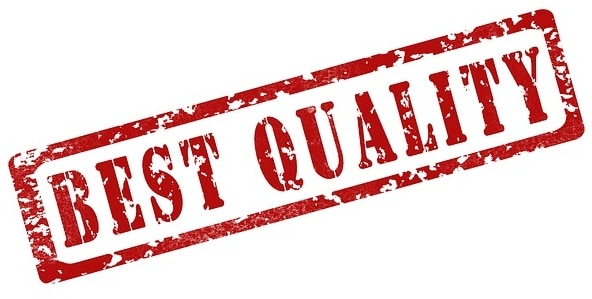 There's a difference between writing a blog to engage your target audience and writing a blog just for the sake of having it published, and this is what this blog will cover. How do you know if you're serving your clients with quality posts?
No metrics or tools exist to determine how good your blog or guest post is, but there are guidelines that can help you stay on the right track for your content creation.
1. Are you aligned with your target audience's needs?
If there's one thing to learn from the latest Google updates, it's that everything revolves around the audience. While publishing blogs and editorial features is an effective way of promoting your client's brand, you still have to address the needs of the target audience and prompt them to take action or convert into customers.
There's nothing wrong with making your article a bit sales-y, but make sure this provides value to your client's niche. The most effective step you can take is to talk with your current clients and ask them about the biggest problems that their target audience encounters. Write posts that address each problem and provide step-by-step solutions for every issue.
2. Are you handing out original ideas?
In the eyes of Google, quality and originality are inseparable. Quality is great, but quality and original content has greater power in search results. The tricky part is that almost every search marketer provides the same information to address the common needs of the audience.
To stand out from the rest and make sure your posts don't become just another of the many copies on SERPs, your article must have insightful information that goes beyond the obvious.
3. Are you sure you did not commit grammar or spelling errors?
What most search marketers fail to realize is that the little details are the ones that can cause the greatest harm. Many of today's search users are very particular with proper grammar and spelling. One simple mistake can cause readers to turn away from your copy and leave a bad impression on your client's brand.
Before you publish your blog or editorial feature in the open, make sure to check the facts, spelling, and grammar thoroughly. If necessary, conduct a complete audit of your written piece to make sure you didn't miss anything.
4. Did you write from an expert's POV?
Content is all about trust. It's a matter of knowing what to say and how to deliver it that would make your article a reliable, authoritative source. Search users will always trust the word of unbiased experts over businesspeople when it comes to what they find online. Even Google uses expertise as a factor for rating pages.
To make your articles authoritative, you must have a complete grasp of your client's niche, know the latest industry trends, and provide a firm, unbiased stand on topics. Don't exaggerate—the key to building trust with your website or blog is by being honest and factual.
Master the Science and Art of Writing
If you're writing blogs without even giving a single thought on the guidelines above, your article will most likely fall on deaf ears. Writing quality content is both a science and an art, and it takes great mastery of several skills to deliver what your clients need for their target audience.
Stay updated with the latest content marketing guidelines and everything about SEO by checking our blog posts. Our team is always ready to provide you with insights on how to make your SEO business grow.