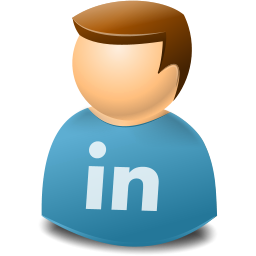 Growth is a good sign for any business. In line with this, LinkedIn shares its success with the rest of the world as it provides more opportunities for its members to increase their own networks. Jeff Weiner, LinkedIn's CEO, recently announced in their first earnings call as a public company, that they are adding 2 new members every second. In the last month alone, more than 5 million people joined the most used business centered networking site. This is clearly an opportunity for professionals, businessmen, and companies offering white label SEO.
Heavy traffic and updates
While people are saying that the growth in membership may be attributed to marketing influence of being the first major networking site to be a public company, LinkedIn has a collection of active users. Almost a third of its users are logging in once a month, meaning a little over 40 million members are using LinkedIn actively. Traffic is up by at least 7.1 billion page views, an increase of 80% compared to the second quarter of 2010. The company also has more unique monthly visits than Twitter and MySpace.
LinkedIn has plans of dedicating more time on new mobile specific services as mobile views increased estimated at around 400% year-over-year. Furthermore, they will be updating the current features of the company profiles and homepage soon.
Using LinkedIn for your business
Use LinkedIn as your way of connecting with other like-minded businessmen in your industry especially in your area. It'll be easier for you to connect to other businessmen of your industry and vice versa. You can use this as a recruitment or promotion tool, thus, increasing your credibility online.
Adding LinkedIn in your set of tools to fully optimize your website creates a better chance of meeting your target market. Companies like SEOReseller.com are there to offer other businesses complete SEO reseller products and services for a successful marketing campaign. For more information, don't hesitate to visit their website at www.seoreseller.com today.