Want to know what a marketer's secret is? Widgets. These are used to capture the attention of your clients, and yes, even your potential clients. They even drive traffic to your sites too. Widgets are the best promotion tool for your business and website because it will attract your audience to your content. Link building may take a lot of time to do, and even more time to see the results. Nonetheless, there are seo reseller companies such as SEOReseller.com that will definitely lend a helping hand for your business.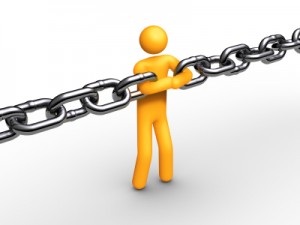 The first step for easy link building is to create a good widget. There are three things to keep in mind when doing this: transparency, no bait and switch, and brand attribution. With regards to transparency, the link embedded in the widget should be visible to the end user. Hiding your links using CSS will not do the trick. No bait and switch only means that the link is relevant between the content of the widget and the creator. Brand attribution is best done by creating the widget with a keyword modifier on the link.
The second step is the SEO Litmus Test. This means that you have to make sure that your brand should be visible, maybe being present on other sites. If your brand is exposed, it can result to brand awareness. Another benefit of a well-executed widget is there's an increase within the quantity of inbound links.
The third step is to develop a high-compelling guideline for widgets. A widget should definitely be well designed, to load quickly, and of course, it should not disrupt the loading of the page, meaning that the code should be lightweight from a code perspective.
The fourth step is to promote your widget. Yes, excite your webmasters, end-users and also marketers by being useful to them. Be sure your widget has the proper positioning because if not, the whole widget promotion will go wrong.
The last step is the referral measurement mechanism. Of course, just like any other marketing campaigns or activities, you should be able to know which widgets are performing well—this is where the referral measurement comes in. You should be able to track click throughs, conversions, leads and of course visits of your campaigns.
A good advice is to keep all widgets that has been performing well, and remove all those that doesn't.
If this seems like a handful for your business to do, go ahead and consult an seo company like SEOReseller.com. It will not harm your brand if you outsource seo, in fact you'll definitely benefit from it. Visit us at www.seoreseller.com to know more of the products and services that we currently offer.