Digital Advertising tools are constantly being refined. We saw this last week with Google's announcement of an AdWords redesign, Facebook and Instagram's continued push for more video engagement, Twitter's Universal Web Tag, and Pinterest's new How-To Pins. Here's a rundown of all the big changes from last week:
Search
A major redesign to AdWords is looming. Last week, Google announced that the AdWords interface will be revamped to allow more intuitive workflows and make relevant data more readily available for advertisers and businesses.
Over the years, AdWords has evolved from a place where advertisers can purchase text ads on search engines, to an entire platform that encompasses display ads, shopping, mobile and, with YouTube, video ads. The last major redesign was in 2008 when smartphones were barely a year old.
The updated interface will take from Google's Material Design vocabulary and adapt it for B2B use, and won't involve any changes in existing AdWords functionality or campaign structure.
The new AdWords design will roll out to select advertisers over the next 12-18 months, and is slated for full release by the end of 2017.
Google is making automobile shopping easier on mobile with Automotive Ads. Auto shoppers in the US will now see Model Automotive Ads above search results when they searching for a specific car model. The Ads showcase several high quality exterior and interior images of the car captioned with relevant performance information (i.e. Miles-Per-Gallon) and other features.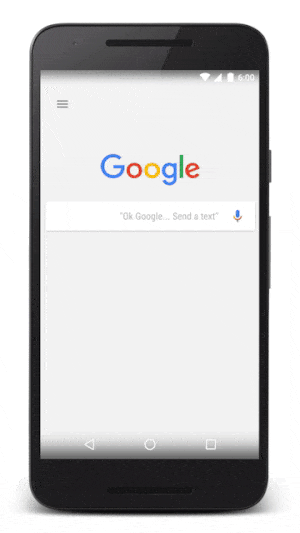 Model Automotive Ads seamlessly integrates with Dealer Automotive Ads to ease users from the mobile showroom to a nearby dealership for a test drive. By tapping on the "Dealers" button on the Model Automotive Ad, shoppers are presented with a list of authorized dealerships that stock the model that they can either get directions to or immediately call.
Google added a share icon to its Knowledge Graph last week, making it easier for users to share Search Engine Results Pages to Facebook, Twitter, Google Plus, Email, or copy a shortened URL to their clipboard.
Social
Social Media continues to double down on Video. Last week, Facebook announced that publishers can now add video to instant articles, with autoplay and user-initiated video ads to follow in a month. Facebook is also allowing publishers one additional ad at the bottom of every Instant article, which it estimates could increase ad impressions by more than 20%.
Meanwhile, Instagram is increasing the maximum length of video posts from the previous 15 seconds to 60. In the blog post announcing the update, Instagram cited a 40% increase in time users spent watching video in the last six months, and the update is clearly meant to encourage more of this engagement. For iOS users, Instagram is also bringing back the ability to stitch multiple videos from their camera rolls into a single video.
Twitter is finally releasing a universal tracking tag for advertisers. With the new feature, tracking website conversions no longer requires separate tags for each conversion event and tailored audience. Instead, advertisers need only install the universal website tag on their website (either on a global banner, on individual pages, or through a third party tool). Advertisers are now also able to create up to 200 tailored audiences, previously only 25 with the single- event tag although the single-event tag will remain available for non-page loading conversions like registration forms.
The universal website tag is now available to all advertisers in the Twitter Ads dashboard.
Pinterest is letting brands create more helpful and involving brand experiences for audiences with How-To Pins. The new feature rolled out last week for users in the US, France, the UK, and Germany on Android and Web (iOS to follow).
How-To Pins include a snapshot of steps right below the Pin image, and users can click any of the steps for more detailed instructions and supplies right without having to leave the platform. Brands who have jumped aboard the new feature include The Home Depot, Food.com, and Style Me Pretty. Pinterest has yet to announce how or when it intends to monetize How-To Pins, although it seems to be a promising prospect.
That's it for last week! Subscribe below, and start your week with a roundup of the biggest industry news.