Google is making a stronger push for Product Listing Ads with the release of Feed Rules in the Merchant Center, and the requirement to add Global Trade Item Numbers in product data feeds by May 16. YouTube has also announced Bumper ads—a new unskippable six-second ad that plays before a YouTube video.
Facebook continues to double down on mobile. The release of its Q1 earnings report show that mobile ad revenue growth has grown by 76% year-on-year. And sources tell the Wall Street Journal that the social media giant is reportedly building a standalone camera app to encourage live-streaming. All this and more of the big news from last week!
Search
Google Adds Feed Rules to Merchant Center, GTINs required starting May 16
Google is making it easier for retailers to upload their product information for Product Listing Ads (PLAs). The new Feed Rules for the Merchant Center is a self-service tool that converts product data from inventory management systems to the format supported by Google Shopping.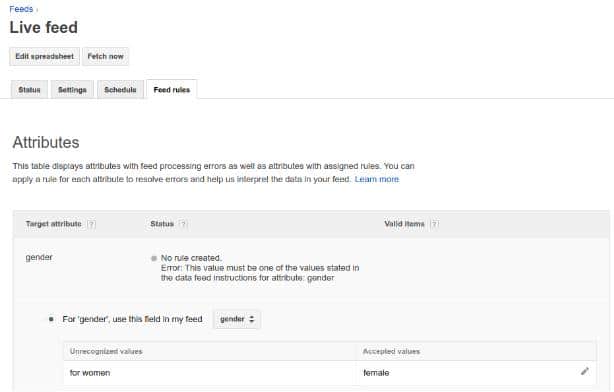 Advertisers can create a feed for a product type, and specify rules to convert them into the supported attribute names and values. Once rules for a feed are specified, all future product information uploads will be processed accordingly.
To improve the performance of Product Listing Ads (PLA's), Google is also requiring merchants that sell products with Global Trade Item Numbers (GTINs) to include this information in the product data feed by May 16. Products whose GTINs are not provided will be disapproved for the service.
YouTube launches Bumper Ads—new six-second TrueView ad format
YouTube is launching a new 6-six second ad format that will play before videos. Unlike other TrueView video ads, Bumper ads will not be skippable, and will be sold through AdWords on a CPM basis.
Social
Facebook building standalone camera app, focus on live-streaming
In a bid to entice users to post original content, Facebook is reportedly building a standalone camera app. According to the Wall Street Journal, the app will strongly emphasize live-streaming, continuing Facebook's recent focus
on Live Video.
Facebook Posts 76% mobile ad revenue growth, 52% overall
Facebook released its Q1 earnings report, showing revenue from mobile ads surging by 76%. Mobile ad revenue represented approximately 82% of all advertising revenue for the quarter, up from 73% in the first quarter of the previous year.
That's it for last week! Subscribe below, and start your week with a roundup of the biggest industry news.