TV and Digital Video are slowly converging, and last week's updates from Google and Facebook were focused on making advertising campaigns across screens more seamless. With Dynamic Ad Insertion, Google is making a case for programmatic TV ad buying. Facebook is going the opposite route by making ad buying process on its platform similar to the buying process for TV.
Facebook also updated its News Feed algorithm yet again, this time to add "time on page" as a ranking factor and reduce the number of consecutive posts from the same source. Meanwhile, Twitter has made some modifications to its campaign structure with Ad Groups. All this and more of the big news from last week!
Search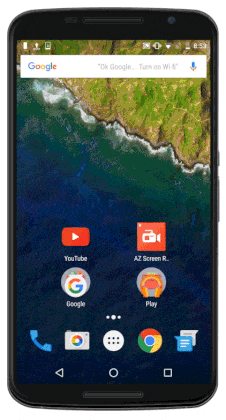 Google is making a move on Addressable TV advertising with the launch of DoubleClick Dynamic Ad Insertion. Instead of a "one-size-fits-all" approach, Dynamic Ad Insertion will allow broadcasters to serve ads custom-targeted to individual viewers whenever they want to watch a broadcast. Advertisers will also be given the same level of control as in TV ads, allowing them to honor competitive separation and other advertising restrictions.
In line with this, Google will also refining search results for shows and movies to show live TV listings. Now, users can see which sites, apps, and TV channels they can watch it on, and what time the show or movie airs.
Google has begun showing ads on the Local Finder page–the page shown when users click a local 3-pack inorganic search results.
In an email to AdWords users with ads using location extensions, Google explained that Google Maps will no longer be considered a search partner but a core Google search site. As a result, AdWords users who have opted out of search partners may have their ads displayed on Google Maps and the Local Finder page. To create a more seamless ad experience, location extensions are now required for ads on Google Maps. Standard text ads leading to websites will no longer be shown.
The update has already begun roll out on Google Maps on Android, with Desktop and iOS Maps to follow later in the year.
Google is expanding Accelerated Mobile Pages Project (AMP) to display on Google News across the Mobile Web, Android, and iOS. AMP-enabled stories will now be displayed alongside other stories in a carousel above search results. Up to 14 headlines are displayed on the carousel, and clicking a story with the AMP lightning bolt icon will display it on the AMP-optimized viewer.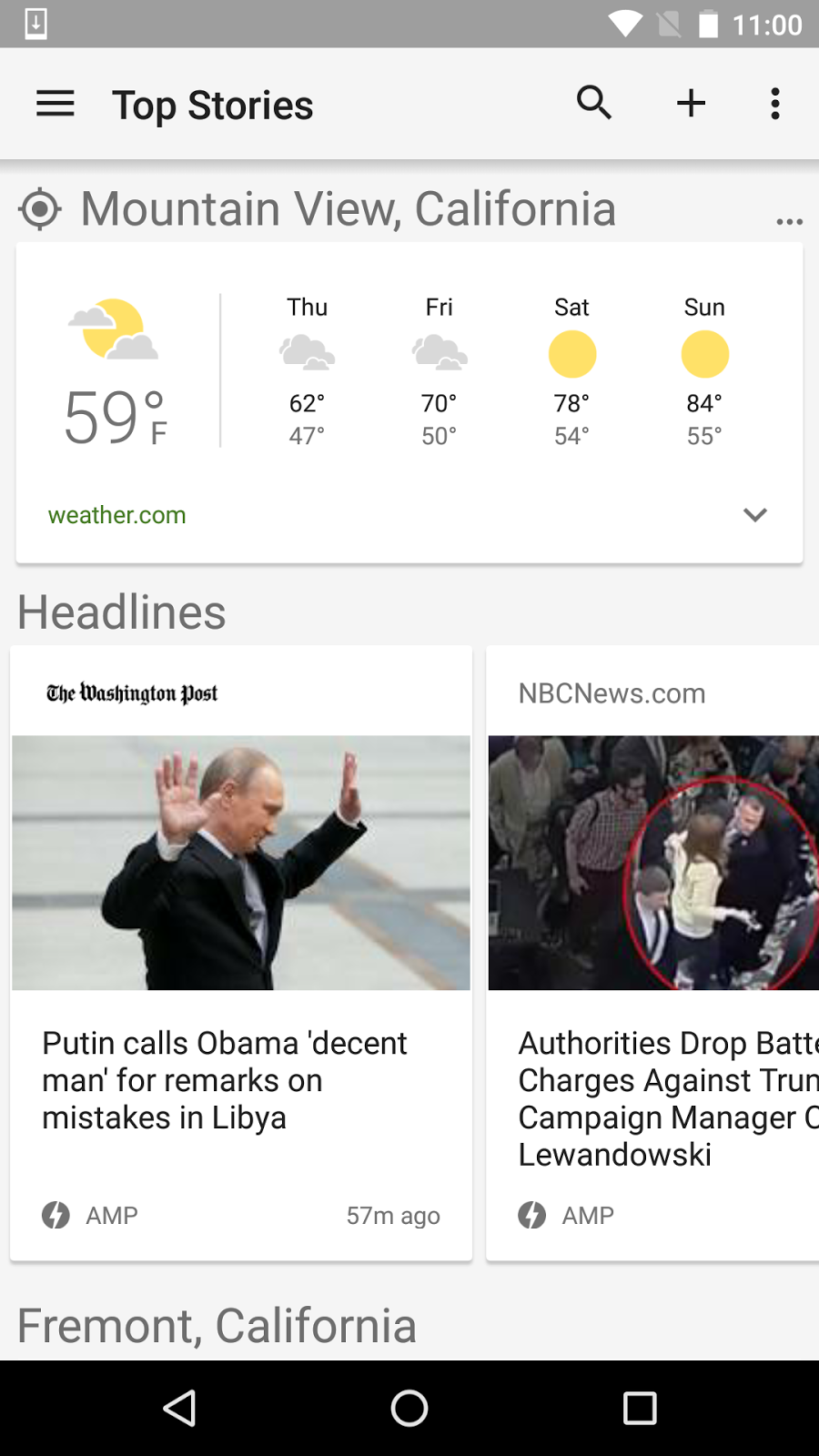 The AMP expansion launches for English US content, with other languages to follow soon.
Google has updated the Analytics Mobile App for Android and iOS. The new version now allows users to customize their mobile dashboard, as well as build and modify reports on the go and share this data with others.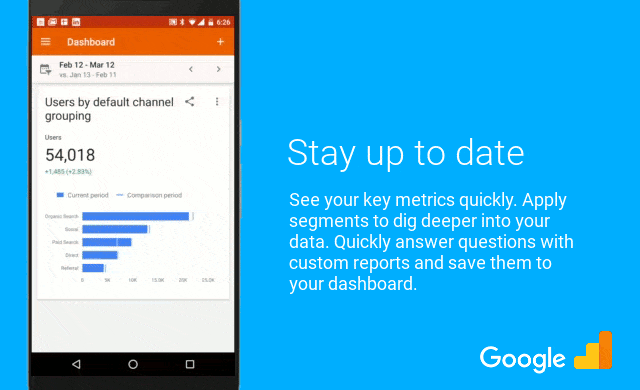 Social
Facebook is tweaking their News Algorithm, making "time on page" a ranking factor. The algorithm update will guess how long you'll spend reading an article when deciding which posts to put in your feed. This applies for any third-party link that can be displayed in the mobile browser or as an Instant Article.
The algorithm update will also seek to reduce repetitiveness by limiting the number of consecutive posts from the same source in a user's News Feed.
Facebook is making it easier for advertisers to extend their TV ad buys to Facebook and Instagram. Advertisers can now use US-Nielsen-designated market areas (DMAs) through target rating point (TRP) Buying for Facebook and Instagram ads, and purchase day parts to choose which times of the day ads will be shown.
Facebook is following through its efforts to court TV-focused marketers, which began with the launch of TRP Buying last September. By providing these traditional marketers, agencies, and brands with the metrics and purchasing process they're already familiar with, the social network seeks to reduce friction and entice them to place more ads on the platform.
Twitter introduced Ad Groups to its campaign structure to give advertisers more control over their campaigns.
In the new structure, campaigns can have several ad groups, which in turn can have many different targeting criteria and creatives. This allows advertisers more granular control over their campaigns, and more precise measurement of results.
Ad Groups are now available to all advertisers through the Ads editor tool, along with a new curriculum on Twitter Flight School to help advertisers master the new campaign structure.
That's it for last week! Subscribe below, and start your week with a roundup of the biggest industry news.