Last week saw several major updates to Search and Social Media, most having to do with Video and the Mobile experience. Google introduced some big changes to SERPs, putting AdWords Shopping Ads on Image Search and launching rich cards, a new search result format that takes off from rich snippets. Google has also launched its mobile-friendly testing tool, allowing small businesses to test whether their website works well on mobile devices.
Video continues to be the focus on social media as Instagram adds Video to its Carousel Ads and Facebook expands its Video adverts to the Facebook Audience Network. Meanwhile, Twitter will reportedly stop counting photos and links in the 140-character limit of tweets. All this and more of the big news from last week!
[separator top="30″ bottom="0″ style="none"]
Search
AdWords Shopping Ads Now on Image Search, New Local Inventory Ads Features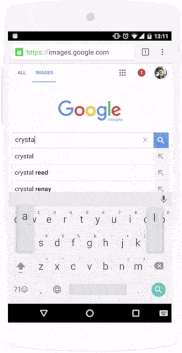 Google has added AdWords Shopping Ads on Image Search. Ads for relevant products will now appear above Organic Image Search Results in a carousel format, for easier browsing on mobile. Shopping Ads are automatically eligible to show on Image Search as part of the Google Search Network.
Google has also added a store pick-up link for merchants who offer "buy online, pick-up in store," and is making merchant inventory information searchable on Google.com and available on the Knowledge Panel.
New Search Result Format Rich Cards Now Available for Recipes, Movies
Google released "rich cards" last week, a new format for displaying search results. Rich cards display results in a carousel for easy browsing of results, and may contain cards all from the same website or from multiple websites. Much like rich snippets, rich cards use schema.org markup to display content in an engaging visual format.
At the moment, rich cards are only available for recipes and movies, and initially appeared on mobile search results in English for google.com.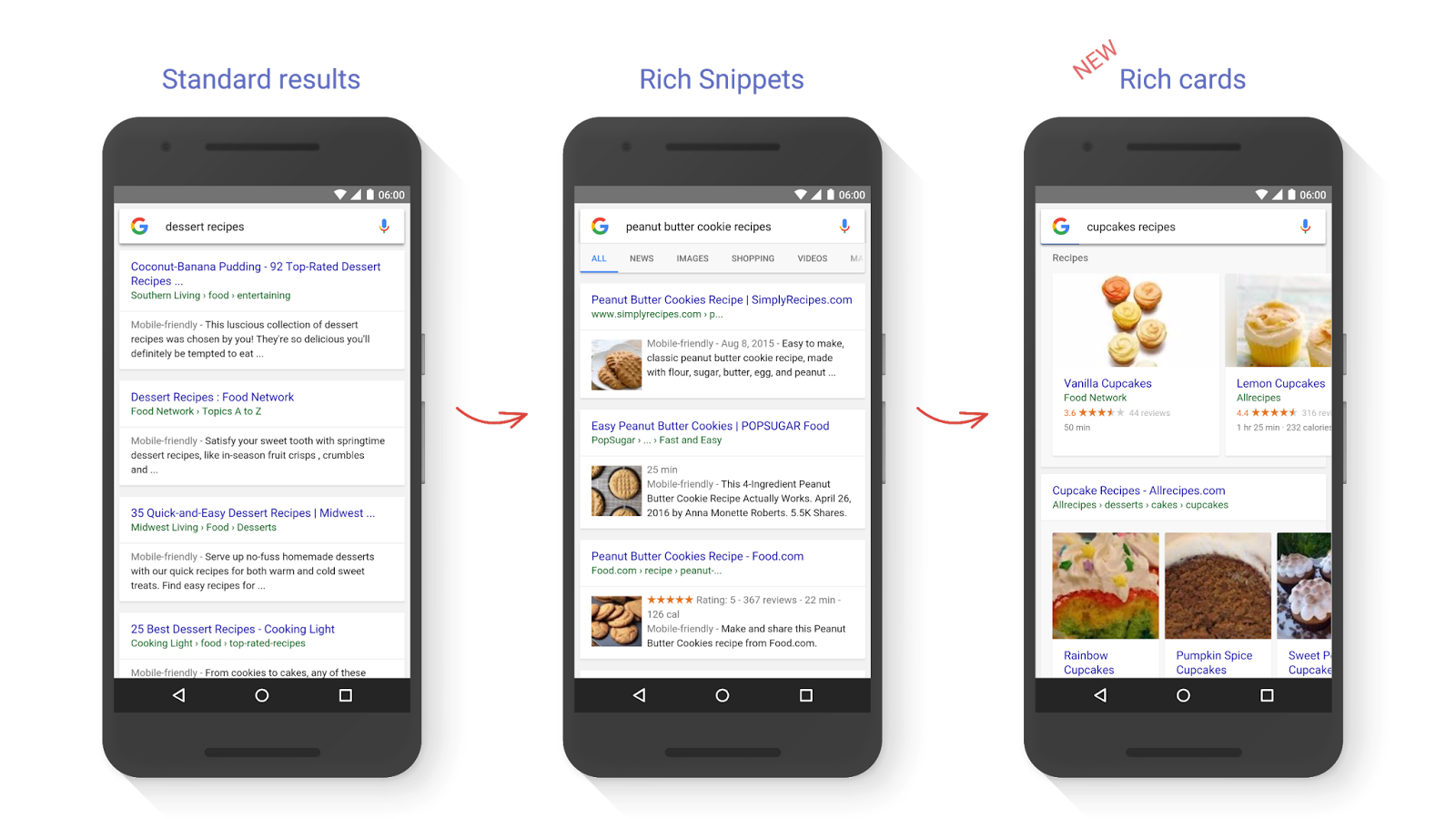 The "rich cards report" now available on the Search Console to show you which cards can be enhanced by marking up additional fields, how many cards are indexed, and any errors or omissions that need to be addressed. To track the performance of rich cards and rich snippets, a new "rich results" filter in Search Analytics has also been released in closed beta.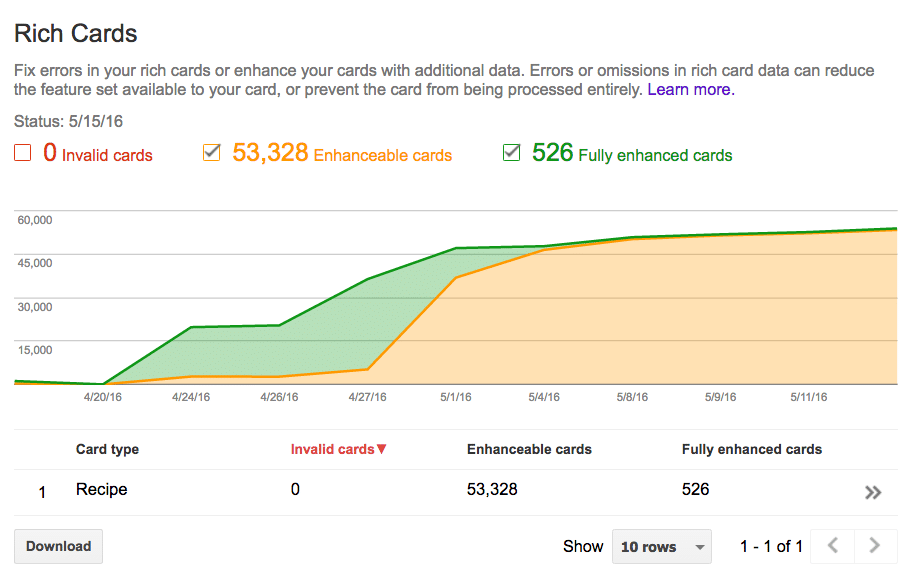 Google's Mobile-Friendly Testing Tool for Small Businesses Launched
Google has officially launched its mobile-friendly testing tool. As previously reported, the tool is specifically designed for small business owners that aren't as tech savvy. Users can enter the URL of their website for a diagnostic check, and get recommendations on how to improve their website's mobile responsiveness.
Social
Instagram Adds Video To Carousel Ads
Instagram has added Video to its Carousel Ad format. Advertisers can now add up to five photos or videos (or a mix of both) for more engaging ads. Video ads are also available on Facebook, and advertisers can choose to run ads across both platforms.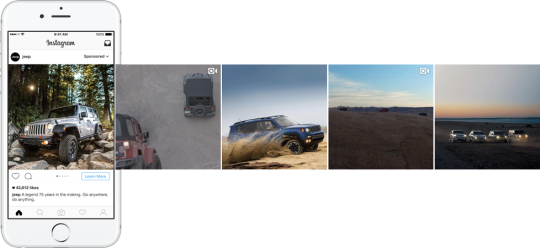 Instagram is also testing a new analytics feature to give businesses data about their followers and post engagement. Instagram Insights can be accessed through a chart icon at the upper right-hand corner of Business Profiles, and will provide data on follower demographics, follower activity, and top posts.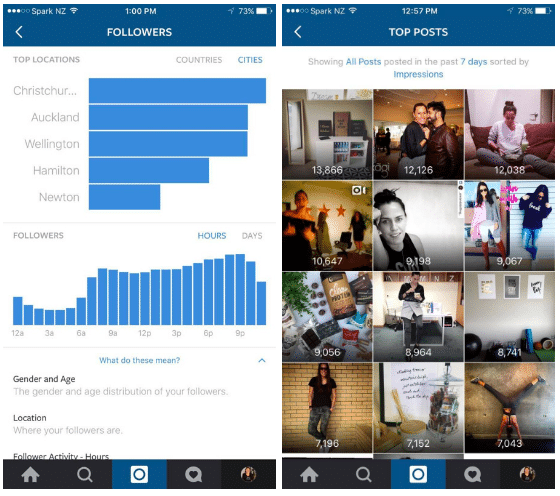 Facebook Expands Videos Ads to Audience Network
Facebook is expanding the reach of its video ads by putting them on the Facebook Audience Network. Advertisers can now choose to have their video ads delivered websites and apps in the Audience Network in either in-stream or in-article formats. In-stream videos will play before, during, or after videos in third party apps or websites. In-article videos will appear on mobile pages of publishers, beginning with Instant Articles.
Twitter Reportedly to Stop Counting Photos and Links in Character Limit
Bloomberg has reported that Twitter will soon stop counting photos and links in the 140-character limit in tweets. According to anonymous source, the change could be implemented as early as next week. Currently, links take up 23 characters even after Twitter automatically shortens them.
That's it for last week! Subscribe below, and start your week with a roundup of the biggest industry news.