SEARCH
Google AdWords is testing a new Ad Extension that would allow potential customers to contact advertisers through SMS. Clicking the SMS icon on the ad will launch the user's default messaging app, and pre-fills the SMS with the advertiser's information.
Google's Search Analytics Adds Keyword Comparisons Report
Google Search Console launched a new feature in Search Analytics that lets users compare two search queries. Queries can either be short or long-tail, but must be an exact match of the keywords in question. Users will then be able to compare the two queries by pages, countries, devices, search type, search appearance, and dates. Search Console users can then use this data to determine which variations of a query to focus on.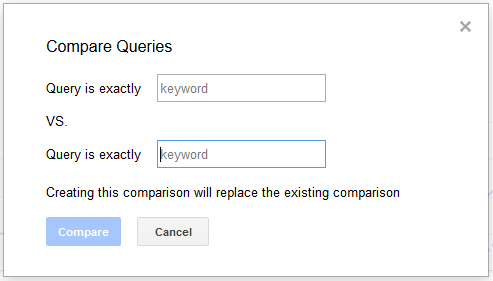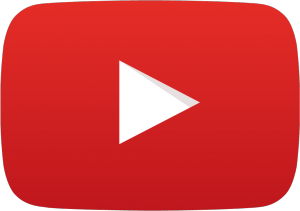 YouTube released three products to make video ads more accessible to small businesses. The free YouTube Director for Business app lets small businesses easily create video ads, and is available to iPhone users in the US & Canada.
YouTube Director onsite allows small business owners to hire a professional filmmaker to shoot and edit a video whenever they spend at least $150 to advertise on YouTube. YouTube Director onsite is available in Atlanta, Boston, Chicago, Los Angeles, San Francisco, Washington D.C., with other cities coming soon.
For App Businesses, YouTube Director automated video creates video ads from existing assets like logos and app screenshots in the App Store or Google Play Store. YouTube Director automated videos are available globally.
SOCIAL
Facebook announced a new set of tools for Local Businesses to drive and measure foot traffic and in-store sales, andgauge the effectiveness of mobile ad campaigns.
The new shop locator helps mobile users find business locations easily by showing a map of all the locations that business has nearby. Users can click the map in the advert to view this information, along with opening times, phone numbers, website, and estimated travel time for each shop. The shop locator can be added to Local Awareness adverts, and is available to all advertisers globally.
Shop visits is a new metric in adverts reporting that lets advertisers measure the impact of Local Awareness adverts on in-store traffic. Shop visits is an estimated metric based on information from people with location services enabled on their mobile devices, and will roll out to advertisers globally in the coming months.
With the offline conversions API, advertisers can measure the impact of mobile ads to their bottom line by matching data from their customer database or POS system to adverts reporting. Businesses can work with partners such as IBM, Index, Invoca, Lightspeed, LiveRamp, Marketo, Square, or even directly with Facebook.

Pinterest has given advertisers the ability to target Promoted Pins using their own business data. Advertisers can now use Pinterest Ads Manager to target ads with the following options:
Customer list targeting – Target existing customers using emails or mobile ad IDs
Visitor retargeting – Reach people who've visited your site
Lookalike targeting – Reach a larger group of people who look and act similar to your audience
That's it for last week! Subscribe below, and start your week with a roundup of the biggest industry news.