SEARCH
Google is expanding support for Accelerated Mobile Pages (AMP) from the "Top Stories" section to the main search results later this year. To help webmasters and publishers prepare, Google is sharing an early preview of expanded AMP Support. Note that this isn't a ranking change for websites.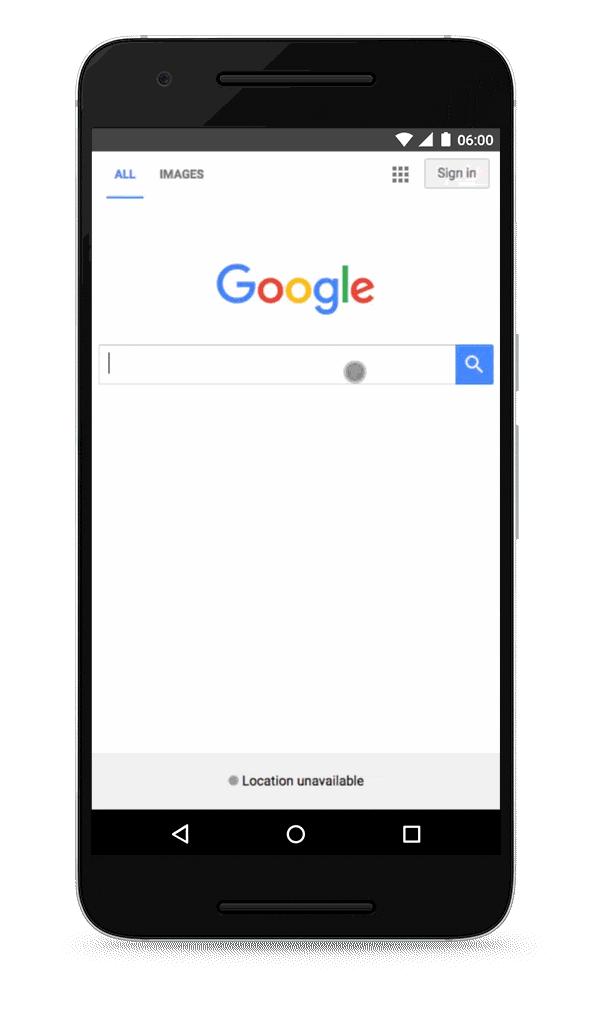 Google has removed the ability to edit the business description on the Google My Business Page. Now, the introduction/description field only displays to Google+ users, and may be edited there. Google will soon roll out a streamlined way to edit attributes to all Google My Business views.
Google Now has begun displaying reviews from top critics and best-of lists from reputable publishers in the U.S. when users search for nearby food establishments. Click on one of the results will bring up the best-of lists where it's mentioned.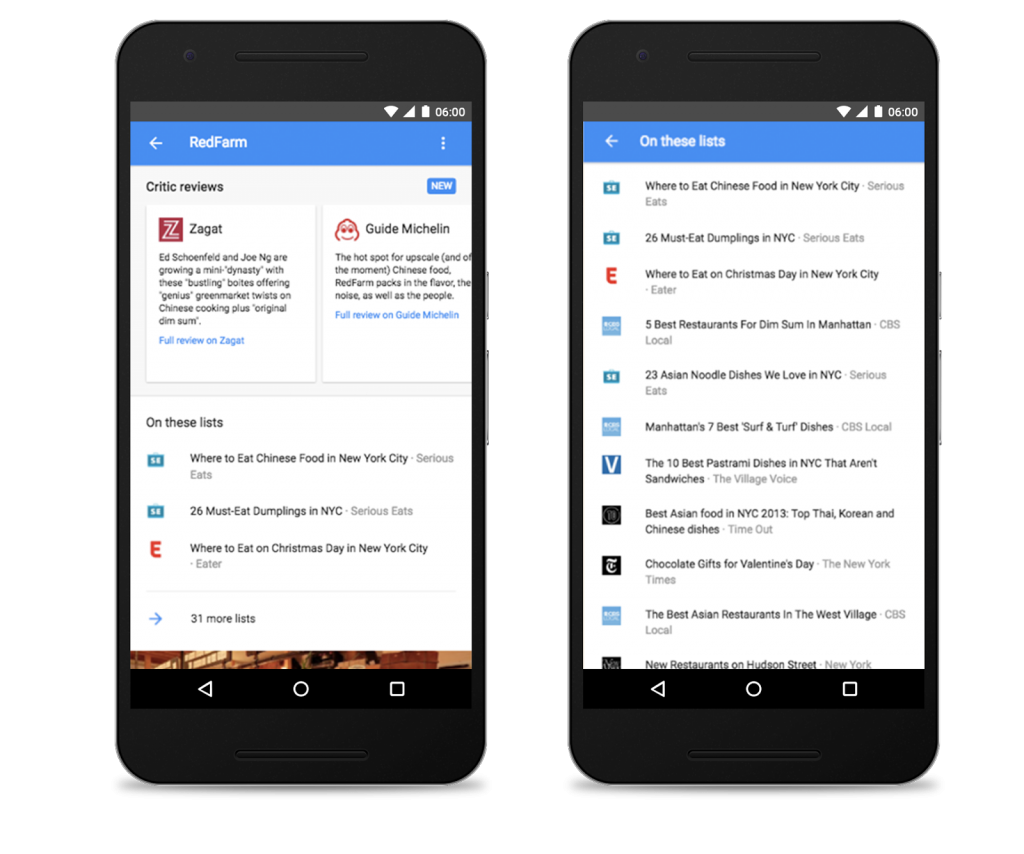 SOCIAL
Facebook has officially rolled out the new look for Pages. The new design features an ad-free layout and more prominent navigation and call-to-action buttons, located below the profile photo. The cover photo is also larger and front-and-center of the Page, giving a look similar to a header image on a website.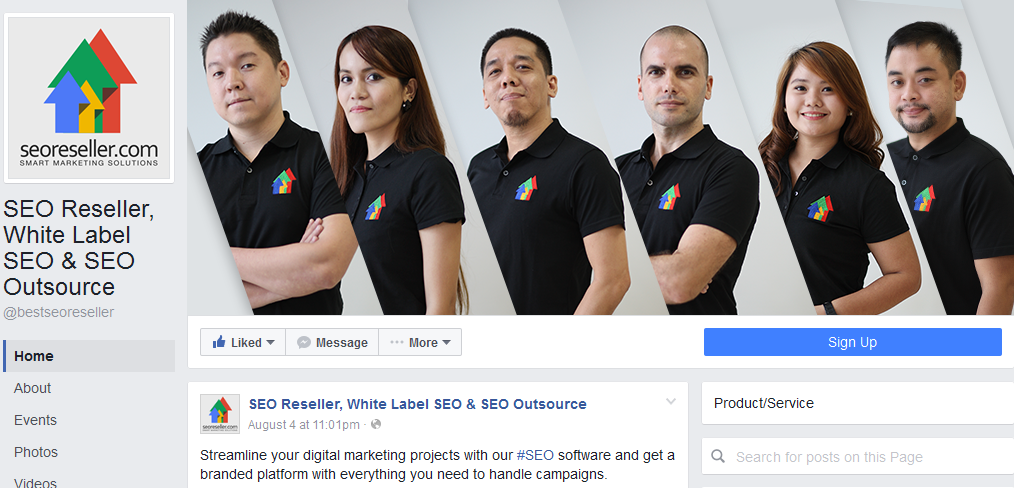 Facebook is making another update to its News Feed to reduce clickbait. While the previous update penalized stories with a high bounce rate, the new update will penalize headlines that withhold information and create misleading expectations.
The new system works much in the same way e-mail spam filters work: by looking at the phrases commonly used on clickbait headlines, and penalizing stories that contain those phrases. Pages and web domains that consistently post these stories will also show lower on the News Feed, but will no longer be penalized once they stop doing so.
Twitter rolled out conversational ads to advertisers globally last week, along with a new "Unlock Card" that encourages people to Tweet to a brand to unlock exclusive content.
Conversational ads contain compelling images or videos that include call-to-action buttons with customizable hashtags. This is complemented by the new Instant Unlock Card, which incentivizes users to Tweet with the hashtag by offering exclusive content that they can access after the Tweet is sent.
Now Available! Engage w/ customers using Conversational Ads & the new Instant Unlock Card. https://t.co/NoRREule5Z pic.twitter.com/aFlMvgtbh8

— Twitter Advertising (@TwitterAds) August 4, 2016
Twitter also released advanced analytics on the Twitter Ads dashboard to help advertisers monitor their conversational ad units, engagement metrics, and earned media.
Following Facebook, LinkedIn has started putting 30-second videos from LinkedIn Influencers on the LinkedIn Feed. More than 500 Influencers are part of the initial rollout, including Guy Kawasaki, Naomi Simson, Mike Feinberg, and Anant Agarwal.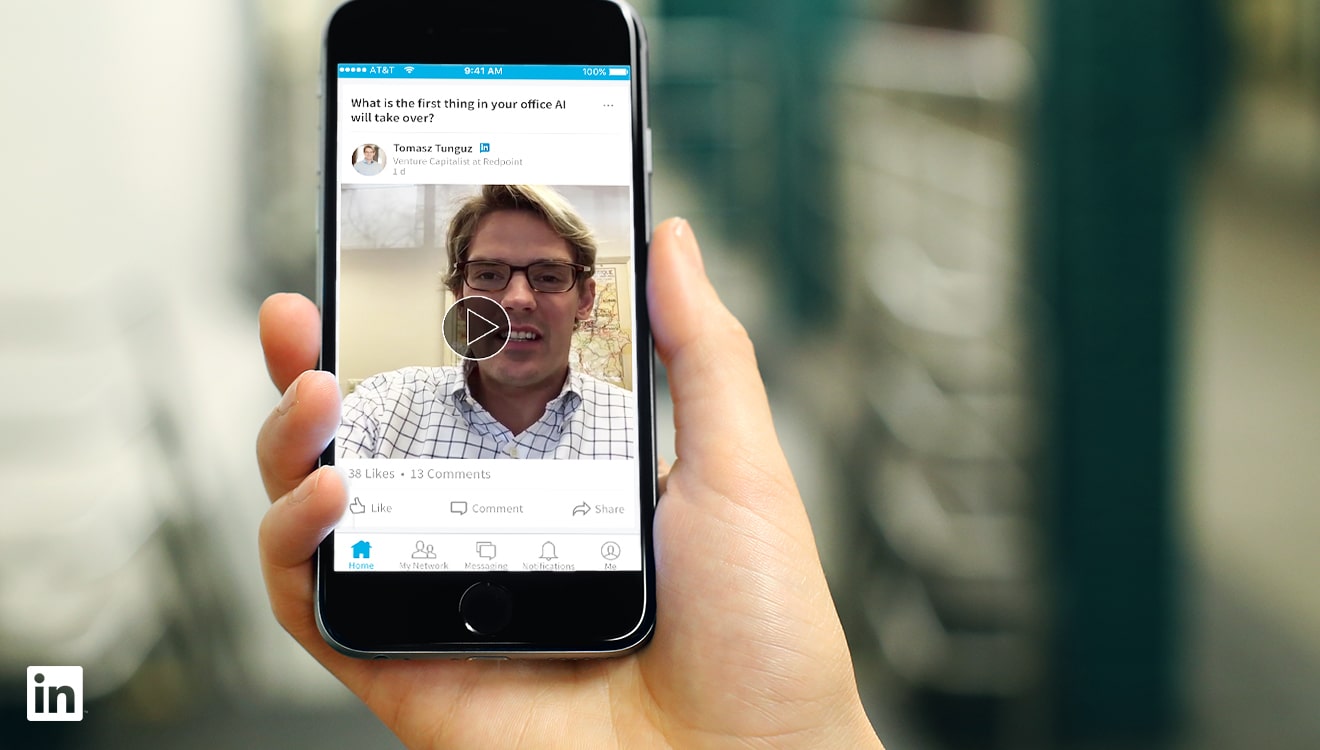 Users that follow one of these 500 influencers will see the videos appear directly on their feed. At the moment, video content may only be published by LinkedIn Influencers.
That's it for last week! Subscribe below, and start your week with a roundup of the biggest industry news.