SEARCH
Google has rolled out an automated insights feature on the Google Analytics mobile apps, on both iOS and Android. The feature uses machine learning to comb through a user's account data to surface insights they can immediately act on. Automated insights also gets smarter over time, as it learns more about the user's needs and business.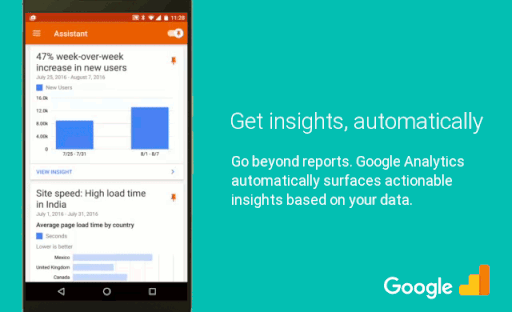 Google Analytics users can view their automated insights in the Assistant tab of the app. Google is also working to expand availability to non-English languages, as well as the web version of Google Analytics.
Google has redesigned the Google Merchant Center with a cleaner, more intuitive interface. The navigation has been improved by bundling common tasks and actions together. For example, the Home page view now displays recent announcements and dashboard data for a user's account, while the Product page contains consolidated product feed and product data quality information.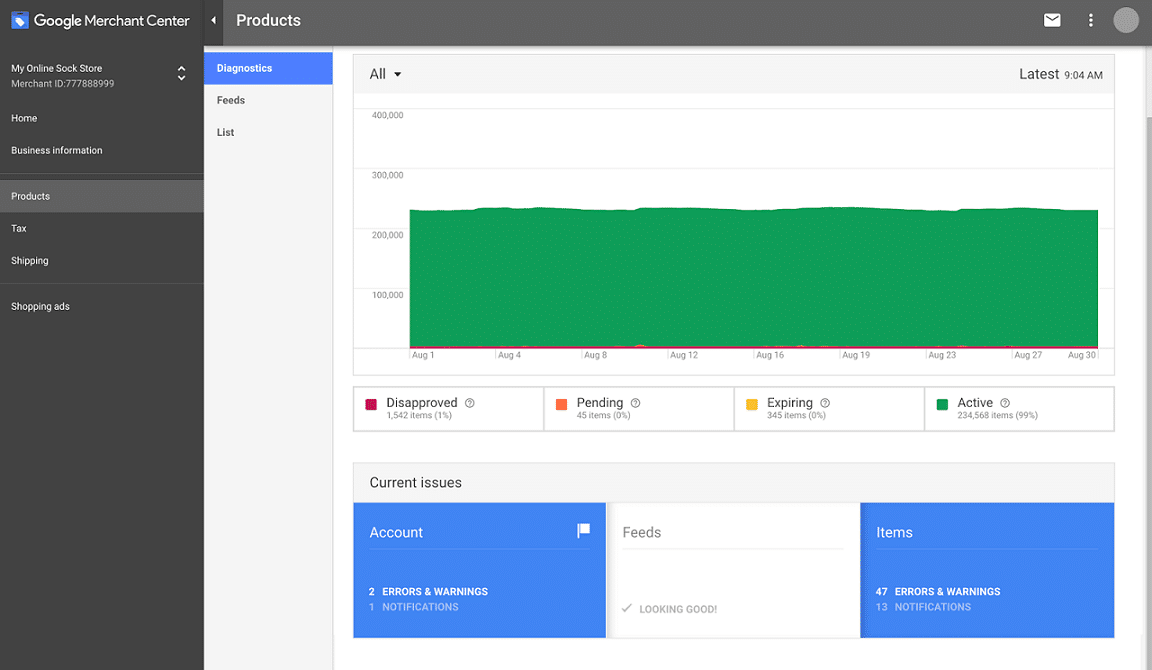 Existing features have also been updated: Feed Rules has been refined to allow users to change, create, and extract values of product attributes; the Diagnostics page now displays near-real-time results instead of updating only twice a day; and Currency Conversions is expanding to allow users to advertise to other countries without having to change existing landing pages.
SOCIAL
Facebook has updated Facebook Offers to make it easier to share and redeem discounts and promotions.
The improved feature allows advertisers to create either online or in-store offers, which can then be promoted in either an Offers ad or in a Page post. Offers ads appear on a user's News Feed, and can be used in conjunction with Facebook's different ad formats (e.g. carousel ads), while Page posts appear on the advertiser's Facebook Page. All posted offers will also be featured on a new, dedicated Features tab on the Page.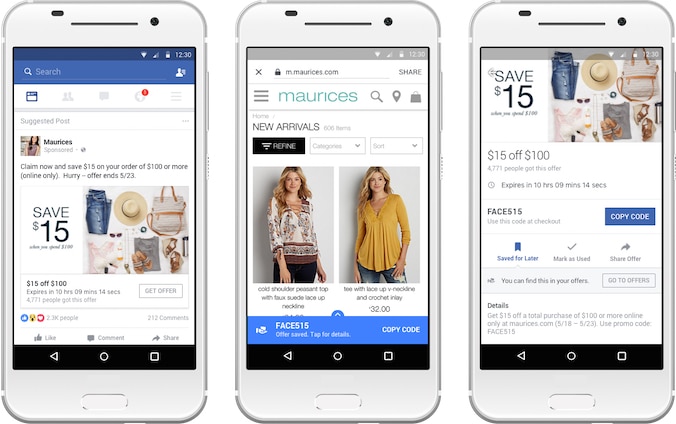 The streamlined mobile experience also makes it easier for people to redeem offers. All offers are automatically saved to the new Offers Bookmark. Users can then redeem them on mobile, desktop, or in-store (depending on what the advertiser has specified). For in-store offer redemptions, advertisers can also choose to enable a bar or QR code, which can be scanned from the user's phone upon checkout. Users will also be periodically reminded to redeem Offers they've claimed.
At the moment, Facebook Offers supports only one offer code or bar code for every claimed Offer. Facebook plans to provide support for unique offer codes soon.
That's it for last week! Subscribe below, and start your week with a roundup of the biggest industry news.