SEARCH
After years of speculations about any Penguin update happening, the real deal is finally here. Last September 23, Google announced that Penguin is now officially rolling out as part of their core search algorithm. This will be implemented in all languages.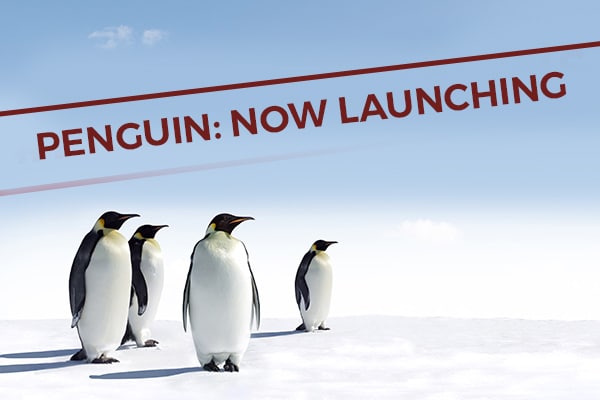 The Changes: Real-Time and "More Granular"
In the past Penguin updates, site owners and webmasters need to wait for the next Penguin update to see if the changes they've made were effective in getting their site back up—and it takes a year or so for the next Penguin rollout.
With this new rollout, Penguin will be refreshing data in real-time. This means changes applied to uplift penalized sites will be visible as soon as the sites have been indexed and crawled by Google.
Another notable change is how Penguin will be focusing on devaluing spammy pages without penalizing the entire site. As Search Engine Land reports, "It means it affects finer granularity than sites. It does not mean it only affects pages." But, this also implies the entire domain will not take the full force of the impact in case a page has been penalized.
Penguin 4.0 will continue to roll out in the following weeks, and anyone has yet to know the full impact of the changes until the update is fully rolled out. Nonetheless, Google has confirmed that they will no longer be commenting on any Penguin updates in the future.
No signs of major SERP movement yesterday – the two days since Penguin started rolling out have been quieter than most of September.

— Dr. Pete Meyers (@dr_pete) September 24, 2016
What Does This Mean for Your Business?
The Penguin 4.0 only emphasized the importance of having high quality links and a solid SEO methodology. The vulnerability of your client's website will depend on the kind of SEO you are implementing. Naturally, if you are using band aid solutions or implementing strategies that violate Google's guidelines, Penguin will be quick to catch onto your client's site and slam it with a penalty.
Updates like this require a thorough knowledge of the industry's best practices, so you don't end up putting your client's website at the risk of a penalty. With this new update, you need to step up your game and make your SEO efforts as plausible as possible.
That's it for last week! Subscribe below, and start your week with a roundup of the biggest industry news.