The emergence of social media has changed the digital landscape in many ways. In the early days of the Internet, only those with websites could spread their ideas to users. Fast forward to the present and it is clear how networks like Facebook and Twitter have put the broadcasting of thoughts at a level field.
Leaders, celebrities, and others with influence still have considerable say on global issues. As more and more people get on social media, however, the rants and raves of one lone voice resonating with millions of people is becoming a regular occurrence.  Good if they're talking about how awesome your products are, but one post about how unsatisfying your services are coupled with images and a link to your official account can be damaging.
Turning a Negative into a Positive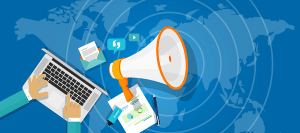 When users called out DKNY for its unauthorized use of photos within one of its stores, it seemed like the brand was headed towards a PR crisis. Users spread the word on social media sites about the issue, with the photographer chiming in as well.
Instead of slinking away, however, management took control of the situation. Within hours, they issued a sincere apology on their Facebook account. The company also made a charitable donation as suggested by the photographer. The quick action earned praise from a lot of people. The lesson here is that no matter how negative something is on social media, there are appropriate steps companies can take to mitigate the damage.
Practicing Good Social Media Behavior
Users appreciate quick responses and openness. Companies put their social media presence to good use when they display engagement with customers, especially in crisis situations. The worst thing to do in trying times is to keep silent. Take control of the narrative, or others (aka the competition) certainly will.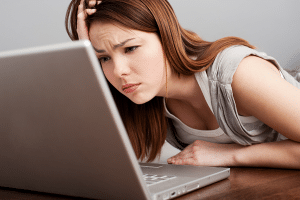 There is a fine line, though, between being engaging and just being annoying. If you keep on flooding your followers' feeds with low-value content, you will lose their trust. Social media may appear casual, but approach it with the same amount of planning you would when doing traditional ad campaigns.
Keep track of your posts–no one appreciates looking at the same things over and over again. Offer tidbits, not tomes of wisdom; with everything that's happening online, your followers only have a limited amount of time to hear out whatever you have to say.
Earning praise and contempt on social media is now a fact of life. With each user having the freedom to say what they want, it should only be expected that not everyone will paint a rosy picture. Still, as Oscar Wilde wrote in The Picture of Dorian Gray: "…there is only one thing in the world worse than being talked about, and that is not being talked about." Even the worst situation, when handled with grace, can show how well a company can bounce back from disaster.
While you can't control what others say, you can control how you respond. Don't miss an opportunity to be part of the online conversation, especially when your reputation is on the line.