One of the most common questions I get from partners is how to get first page rankings instantly. This is what I want to talk about in today's blog. Many agencies get asked to promise first-page rankings in 30 to 60 days, and I often get asked how that's done. I'm going to reveal how successful websites got to their rankings in SERPs today, and give you tips on how you can handle these types of questions from your clients.
How do you get first page rankings instantly?
You can't. There is no quick and easy way to get to the first page of SERPs, especially if you are targeting high commercial value keywords. You have to start setting realistic expectations and learn to deal with demanding clients properly. Here are five things that will help you answer this question with your clients.
1. Don't lead them to believe they can rank quickly if they can't.
Set each client's expectations. SEO campaigns are investments that require ageing and work before they start paying off. Don't make unrealistic promises.
2. Start with three to six months.
Three to six months is the minimum time needed to start improving a website's ranking. You need to optimize the site's code, optimize the content, build quality links, age the domain and promote heavily on all Internet platforms. One month is just not enough to accomplish all that. Give a campaign at least three to six months if you are targeting local keywords, and increase the minimum up to a year if you are targeting high commercial value keywords on a new website.
3. Include the client in your business process.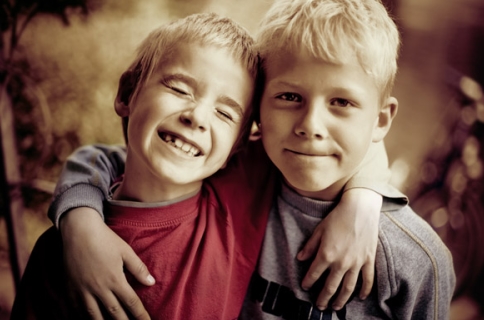 Help them understand what it takes to start ranking by walking them through the methodology. Include them in your planning sessions, explain your link building strategy, and listen and act on suggestions to improve the client interaction. If they like what you do, they will stay with you until you deliver results.
4. Talk to clients all the time.
Communication is key to maintaining a good relationship with your clients. Set regular meetings with them, whether weekly or monthly, to discuss your progress. This establishes trust, which strengthens your relationship and promotes customer loyalty. Ask them questions that make them say yes. If you get them into the habit of saying yes, it will be easier for you to offer them more solutions.
5. Find the right SEO provider.
We will deliver steady rankings, a complete host of quality services, and unmatched customer service dedication. We work relentlessly to get your sites ranking on SERPs in the fastest realistic time possible. We provide quality link building services that get your site to the top, and keep it there.
Check out our packages and contact your account manager if you need any assistance with launching your campaign. If you haven't signed up for a free account yet, sign up today, claim your free dashboard, and get started!