We know that Google has been streamlining its mobile capabilities over the past year. On October 13, the company announced that it will be separating its index of search results for mobile and desktop, with mobile as the primary index.
The news came from webmaster trends analyst Gary Illyes at Pubcon in October, who said that the change will happen within "months", although no exact date was given. With the mobile index as the primary and rapidly updated index, the desktop index will remain active but not as frequently updated.
Now, why is mobile index the primary index?
Only 14% of people use laptops or desktop computers exclusively, versus the 27% of people who use smartphones exclusively, with about 57% of people use both. The stats say it all.

Many felt that the change was a foregone progress. Google's ongoing effort to prioritize mobile is no secret, and this split simply reinforces that cause. The goal is to improve the mobile experience for searchers, as more people rely on their smartphones for most, if not all, of their online searches.
The goal is to improve the mobile experience for searchers, as more people rely on their smartphones for most, if not all, of their online searches.  
With separate versions of index, mobile users will get one set of search results and desktop users will get another set of search results. It allows Googlebot to strictly crawl the mobile/responsive version of a web page and index it accordingly.
The change can result in Google serving more mobile-optimized content to people searching on their smartphones and tablets. With accelerated indexing, the search engine can deliver breaking headlines to people faster and easier than ever before.
The first hint of change came out when Google said it was experimenting with the new search index last year. With Illyes' recent announcement at Pubcon, it looks like Google's finally moving ahead with the idea.
Google in the Mobile-First Approach
With more searches happening on mobile than on desktop, Google has every reason to prioritize mobile search. But just how serious is Google in its mobile-first approach? Here are three important highlights within the last two years:
The Mobile-friendly Label
As early as 2014, they introduced the "mobile-friendly" label for mobile search results. The objective was to help mobile users identify websites that were optimized for mobile and offered a better browsing experience.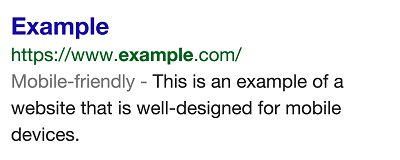 Google cited the following criteria for mobile-friendly websites:
Avoids software, like Flash, that can slow down pages
Looks good on small screens
Places links far apart enough so tapping is easier
Uses bigger text so there's no need to zoom
Last August, Google removed this label to de-clutter mobile search results. But, this doesn't mean Google is bidding goodbye to its mobile ranking signal – it's still there.
Mobilegeddon
All the buzz about mobile eventually came to what many of us know all too well – Google's mobile-friendly update – or Mobilegeddon. The goal was to increase the rankings for mobile-optimized pages and pull down pages that weren't.
Almost half of mobile-unfriendly pages dipped in the results page.
Within the first two months of implementation, sites that failed to mobile-optimize experienced a 12% decrease in traffic. Almost half of mobile-unfriendly pages dipped in the results page. Mobile-optimized sites, on the other hand, gained 32% more traffic for organic searches.
Accelerated Mobile Pages (AMP)
Speed is a chief concern in the topic of "mobile-friendliness". About 73% of mobile users cite slow loading time as the biggest problem in mobile search, giving a window time of 10 seconds before leaving the page.
Google also said that 53% of users leave a page if it doesn't load within 3 seconds. This gave way to efforts to revolutionize the performance of mobile web, as well as help users identify faster-loading pages ﹘ the Accelerated Mobile Pages (AMP). According to Google, using the AMP HTML framework can increase the page's speed by 15 to 85%.
Finally, the announcement of the upcoming division of Google's search index search sends a clear message: mobile search is more important than desktop search.
What This Means for Website Owners
The demand for mobile-friendly pages, and Google's proactive measures to offer them to users, affect your clients more than you think.
Consider this: 57% of users won't recommend a business' website with a poor mobile experience, and 40% admit to moving to a competitor site after such an experience. That's how easy it is to drive away sales nowadays: by having a website that doesn't satisfy the mobile user.
If businesses can't reach their target market through mobile search or offer the experience users expect, they're losing potential customers to competitors who can.
Are Your Strategies Geared Towards Mobile-Friendliness?
The most important question here is, "Is mobile-friendliness part of your digital strategy?" We give you exactly what you need to keep your clients at peak in the mobile game.
Our website design and development services will equip your clients with a responsive, easy-to-use, and mobile-optimized website. We have three packages: Mobile Optimization Package, Local Website Design Package and Advanced Website Design Package.
Mobile Optimization Package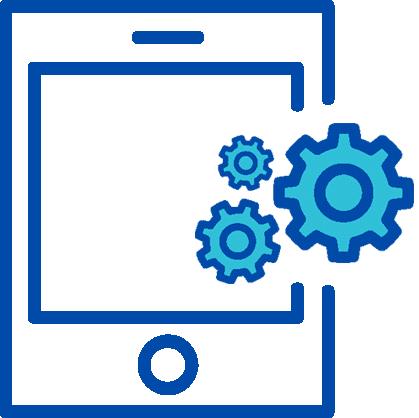 Optimize your client's site for mobile viewing by leveraging insights gained from Google's Internal Tools.
Identify and develop areas needing improvement to increase the mobile-friendliness of the site and gain better visibility in Mobile Index.
Check up to 30 pages of the site and implement mobile optimization improvements if necessary.
Implement enhancements such as optimizing site images, leveraging browser caching, enabling compression, enabling keep-alive, and other mobile-specific improvements.
Minify CSS, HTML, and Javascript as needed to ensure more efficient performance. Install AMP to blog sites if necessary.
Who can benefit from this: Any website with WordPress that is not mobile-optimized.
Local Website Design Package

Customized WordPress Themes for local business niches
SEO-ready website architecture with integrated features
Responsive web design with social media icons and widgets
Migration of up to 30 pages
Two weeks turnaround time from the start of the campaign to deployment
Who can benefit from this: Agencies focused on local, niches and specialized agencies that have no in-house web design.
Advanced Website Design Package

Customized WordPress websites
Multiple mockups and page revisions
WooCommerce Integration
Responsive web design with social media icons, favicon, and widgets
Website design delivery in 30 days (depending on the design complexity)
Who can benefit from this: Agencies with relatively larger clients and those that do not have an in-house web design team.
Our websites feature mobile-friendly and SEO-optimized pages, as well as custom graphics and branding, modern architecture designed for conversion and progress reporting.
Let's take your vision, and together with our ideas, turn them into a digital reality.
Want to know more about our mobile responsive web design solutions? Sign up now or Schedule a call with our Project Managers and get all the details.