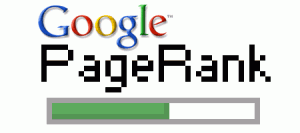 Google continues to improve their services for their customers. In a thread at WebmasterWorld, members focusing on Google Image results are saying that it is now better at pulling up the original source of photos being searched on Google.
Here's the recent update they've done according to Google:
"We've recently launched an update to the algorithm that looks at the relevance and quality of both the webpage and the image to surface more relevant results in Google Images. Improving the quality of results in Google Images is very important to us, and we're always working hard to improve our algorithms."
Another SEO said that:
"I'm doing the happy jig at the moment, my competitor just had the snot beaten out of his/her image rankings. For years they would have a set of top images in search for every query but the images were hotlinked from their sources (primarily classifieds sites, galleries etc) and not really hosted by the competitor.
While doing a routine check of my image rankings for particular keywords I noticed that the top 4-5 images for one search had remained the same but the source had changed. These used to be my competitors rankings, but not anymore, now the source was ranked."
A number of people have confirmed the change. In a previous blog we posted, we said that Google Image searches can be used to open better link building opportunities for SEO reseller companies. With this improvement, you are sure to get more quality results from Google.
Websites with original content and pictures could benefit from this change. We at SEOReseller.com offer SEO reseller programs that place importance on high quality content and media. To know about the products and services that we offer, don't hesitate to visit their website at www.seoreseller.com for more information.