Facebook has been on top of the social networking game and the same is true for businesses.
A few days ago, Facebook announced "Facebook for Businesses," giving business owners concise and clear directions on how they can make their businesses grow using Facebook's powerful marketing tools. If you are working with an SEO reseller, ensure that they are aware of this newest addition to Facebook's services.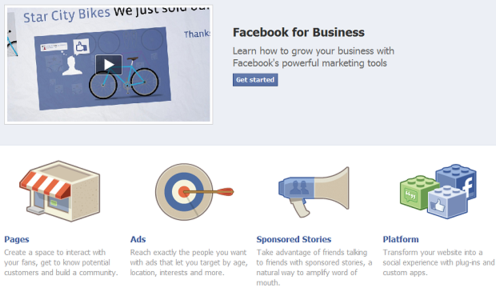 Facebook for Businesses is a new feature on Facebook that focuses on ads, sponsored stories, pages, and the main platform. For a new business, setting up a new business page may be daunting. Thanks to these few tips given by Facebook, companies should be able to create a page beneficial to any business.
Create some business goals – Goals will help you customize your page. This will help you create content that is both useful and relevant to your business.
Post exclusive media – Using your business page on Facebook, you can upload photos, menus, videos, and other "sneak peaks" about your upcoming events and new products. This should keep them interested.
Set up a conversation calendar – This is a useful tool that can help you remember what, when, and where to post.
Create a daily habit – Check your Facebook business page at least 5–10 minutes each day. Doing so will allow you to continually post new content and regularly reply to comments.
Following these tips will help you improve your business presence on the internet and with a private label SEO company backing your business, the results will be even better. Find a company, like SEOReseller.com, that can provide you with SEO services. SEOReseller.com can offer you high quality SEO services for your business using Facebook and other social media tools. Find out more about their business through their website at www.seoreseller.com.