Google+ is not just trying to make people socialize easier but also businesses.
It is confirmed that Google+ is developing business centric profile pages that are somewhat similar to Facebook's "Fan Pages." SEO resellers and companies now have more opportunities to perform solid social media marketing strategies through this tool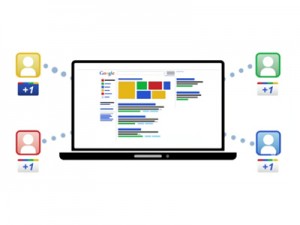 Google's head of Commerce & Local Jeff Huber commented on Mike Blumental's blog and said that
"And pre-emptively answering a question – yes, we will have (smb) business profile pages on Google+. I can't announce a launch date yet, but we want to make them *great*, and we're coding as fast as we can."
This is good news for businesses since they will have another platform for them to increase their internet presence. The field trial is still implemented and Google discourages businesses to create Google+ profiles meanwhile.
According to Google product manager Christian Oestlien, "In the future we may want to enable Google+ to support businesses and brands, but we want to make sure we do that in the right way. The things that matter for an individual user aren't the same things that matter for businesses and we want to make sure both have a great experience in Google+."
Businesses who eventually have a Google+ profile will gain the following benefits:
Businesses will be indexed by Google.
Businesses' fans will be able to "follow" them.
A business' individual updates and posts can be +1'd and reflected or fed back into the rankings and search engine results of Google.
Once Google+ business profiles have been rolled out to everyone, businesses can have an edge in promoting to their customers. Companies like SEOReseller.com are looking into Google+ Profile Pages as a new tool for improving social media marketing. Learn more about SEOReseller.com's services and products and understand more about the benefits of Google+ Business Profile Pages today.