Matt Cutts made an interesting announcement at SMX West recently: they're working on a "next generation" Google Panda update that will "soften" the current algorithm.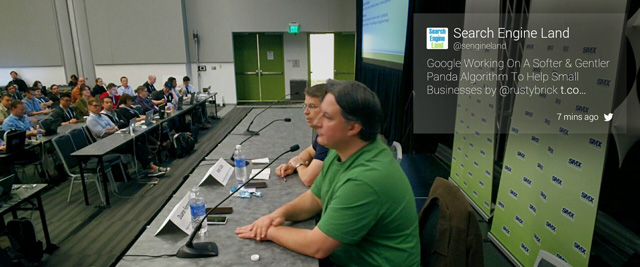 Cutts did not mention a specific launch date for the update, but made it clear that the update will lessen Panda's impact on certain websites. He specifically noted that this update is meant to help small businesses whose websites have been affected by the current Panda algorithm.
This is the second time Google will be attempting to soften the blow of their Panda algorithm. The first update was rolled out in July 2013, but according to a survey conducted by Search Engine Roundtable, only 18% of the affected websites recovered after the rollout. 20% reported a partial recovery, while a whopping 51% said they did not recover at all.
This update is no mere refresh, so we can expect Google to make another announcement when they start the rollout.
Businesses with websites that suffered a negative impact thanks to the current Panda algorithm shouldn't get complacent, though. Looking at the percentage of complete and partial recoveries with the last update, I wouldn't sit idly by and hope the update will help my website recover. Take a good look at your current SEO strategies. Are you overdue for a content audit? Are you sure you're doing your SEO right? Reevaluating and keeping your SEO efforts in line with the latest algorithm updates is the best way to recovery any rankings and traffic you may have lost. You also need to think beyond simply reaching the top of the search rankings – don't forget that you also need work on maintaining your website's position on the SERPs after that.
Sign-up as our partner today and we'll make sure your website is optimized for search and for your users.