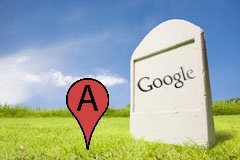 This weekend, Google began shutting down their city pages in line with their shift to Google+ Local. While a few cities like Austin are being redirected to Google+ Local, others like Portland do not have profiles yet. We're expecting the other cities to have their own Google+ Local pages very soon.
As our partners, we're here to help you prepare for this shift before Google launches the other Google+ Local pages for other cities. Sign up to view our product line and see how we will help you establish and maintain your presence in Google+ Local with our recently updated SEO solutions.
The new city pages on Google+ Local integrate social into every aspect of local search. Each page shows the community manager's posts, links, and multimedia. Google+ users can easily add the page to their circles the same way they add friends. Because the pages are designed in line with Google+ profiles, followers and those within each city's circles can post recommendations easier than before, when locals and SMB owners had to coordinate with the community manager before getting their business posted on the city pages.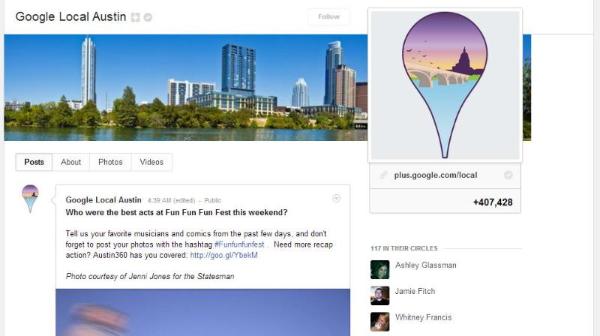 Google+ Local's city pages still lack some of the features of the old city pages. Google+ Local has no dedicated tab for events, but it does integrate Google Calendar into events shared on the city's page. You won't find the Google Offers tab that was in the old city pages as well – we've yet to wait and see if Google will include this feature once all city pages are up on Google+ Local. You also won't find the "recommended places" label that used to be present in the old City Pages. In its place is Google's +1 feature, where users can recommend posts about businesses on the city page by clicking the +1 button.
Establishing Presence on Google+ Local
We believe it's never too early to start preparing, and so I'm proud to present our solutions even before all city pages are up on Google+ Local. Our product lines offer solutions that prepare your own and your clients' businesses by building strong online visibility and community, not only in Google+ but in Google Search as well. By constantly communicating with your audience, improving your visibility on search results, and establishing your and your clients' leadership in your respective industries, we prepare your business to be featured in your Google+ Local city page once it's up.
Our recently enhanced white label SEO product line integrates social and local elements into our SEO process. We also offer local SEO and social media solutions that partner well with our white label SEO line. Become our partner today and start preparing for this move!