We're always looking for ways to make our solutions more accessible to our partners and your clients at the fastest turnaround time. I'm very excited to be announcing a new feature today that will reduce the waiting time of clients and make it easier to launch your campaigns. I'd like to walk you through our new Automated SEO Proposals feature.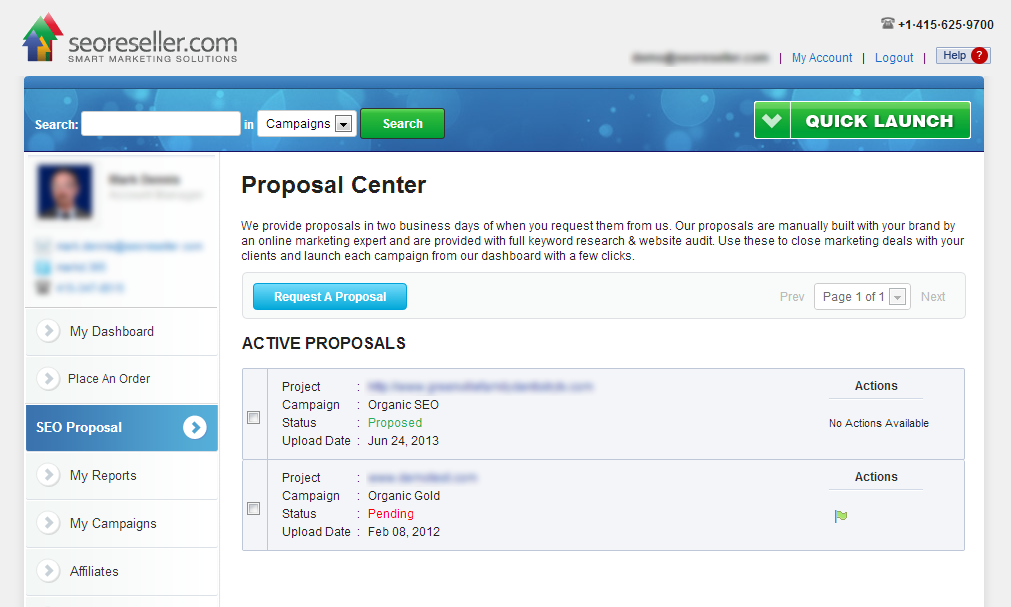 SEOReseller.com's new Automated SEO Proposals feature in the reseller dashboard
When you log into your reseller dashboard, under the SEO Proposal tab, we've changed a few features to make our proposal generation process faster. We've taken our manual proposal creation system and created a program that uses this process to auto-generate SEO proposals. You can download these on the spot and send them directly to your potential clients to close more deals faster. You only need to follow these steps:
1. Request a Proposal
Click on the "Request a Proposal" button on top of the Proposal Center page.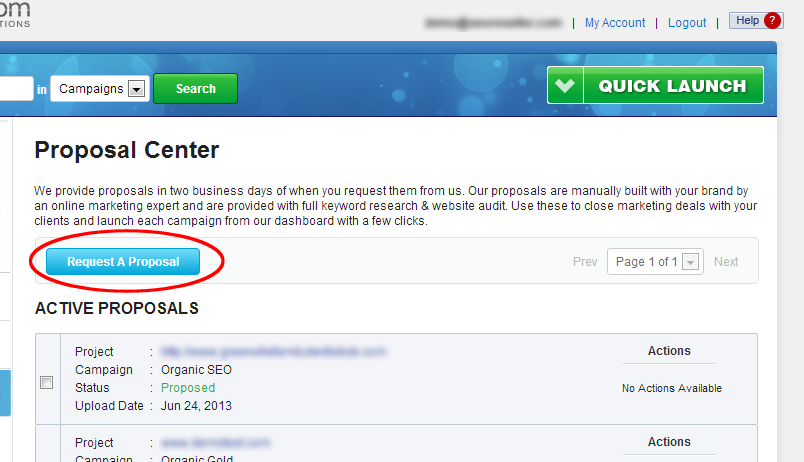 Start by clicking on the "Request a Proposal" button.
2. Select the Type of Proposal You Need
Upon clicking the button, you will be taken to a page where you can select the type of proposal you need for your client's campaign. Click on your choice to continue.

The next window, where you select the type of proposal you need
Once you click on your desired proposal type, a form will appear below asking you more information about your campaign. Fill these out and click "Submit."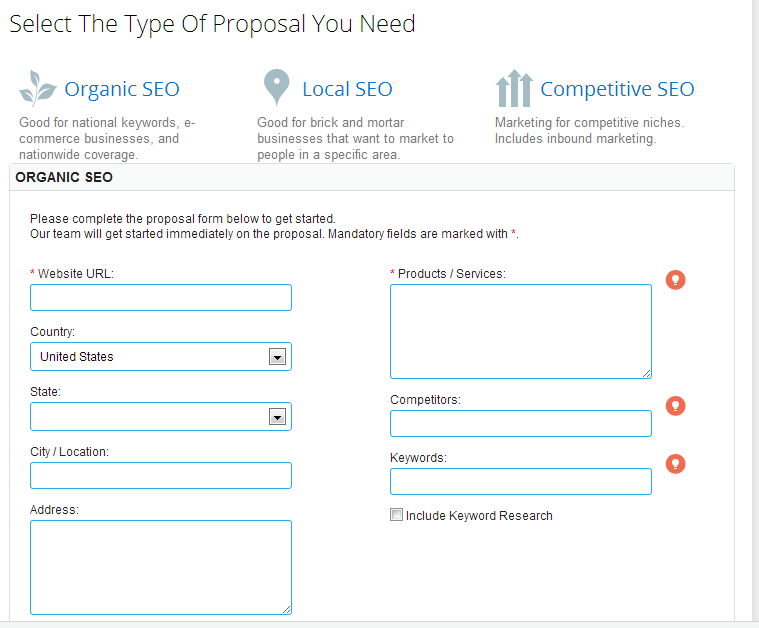 The form that appears once you've selected the type of proposal you need
3. Download Your Proposal
Give our system a few minutes to process your request. When your proposal is done, you will see this status in your Proposal Center:

The notification status says "Pending" in red, "Done" in yellow when the proposal is ready, and "Proposed" once you've downloaded the proposal and sent it to the client.
Click on the campaign to go to the download page. You can download the proposal or launch the campaign from that page. No more waiting time of up to 48 hours – all it takes is a few minutes and these three steps.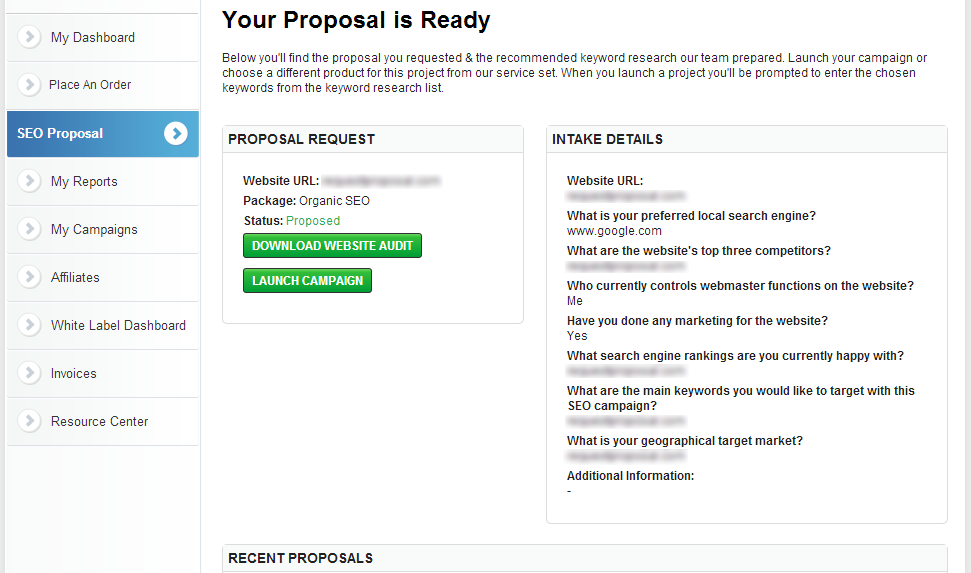 When your proposal is ready after a few minutes, you can click on "Download Website Audit" and send the proposal directly to your client.
This feature is now live on all our partners' reseller dashboards. Talk to your account manager today if you have any further questions about our new Automated SEO Proposal feature or log into your dashboard to try it with your new campaigns. If you're not yet our partner, sign up for free today to get this and other powerful SEO tools and our complete SEO methodology.
We're very happy to develop the latest tools to make your online marketing business easier, and you can expect more developments like this in the months to come. Keep checking back for more updates and tips!