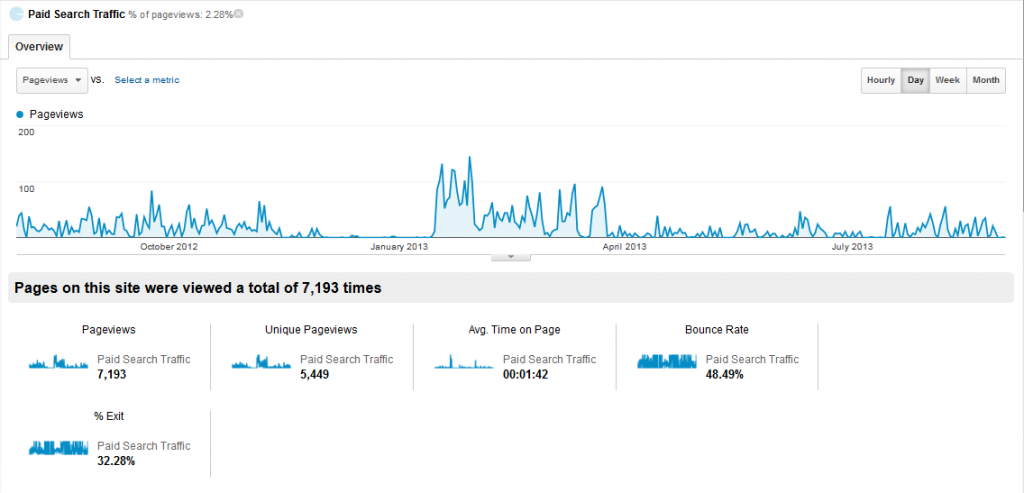 Choosing the right elements to track in your campaign gives you a clearer picture of your target audience's behavior. I've discussed the events you should track for organic SEO in the past. Today, I want to go over some of the conversion events for paid search you may ignore now, but you need to start including in your conversion tracker.
Measuring Events in Your Marketing Funnel Touch Points
The elements you should measure vary depending on your current marketing goals. Creating your entire campaign over the last click you receive can cause you to increase your budget on a specific campaign without looking at the bigger picture – whether or not that last click actually reflects the overall outlook of your campaign.
Instead of focusing on just the clicks that generated sales, look at your general marketing structure and see where clicks may lead to eventual sales. Check keywords and clicks that lead to eventual sales rather than focusing on just the clicks that lead directly to sales. This allows you to track your audience's purchasing behavior more accurately and lets you invest on a paid ad campaign that could lead to more eventual sales.
Events You Should Measure
The following events usually reveal something about your target market's purchasing behavior. Be sure to track and analyze them regularly:
Visits to the Contact Us page – You may track the sign-ups, but you'll also need to check how many people visit your Contact page. This will tell you how many of your visitors have high purchase intent.
Email Newsletter Sign-Ups – Email sign-ups from paid ads are good because that means your target audience wants to know more about what you offer. Once you have them in your lead nurturing funnel, it becomes easier to feed them the information they need to convert into sales.
Social Media Activity – Social media plays a huge role in spreading word about the brand you are promoting, and it could lead to eventual sales. A recent study shows that 78% of businesses using social media outsell their peers, with over 10% saying they can track their sales back to social media. Your target audience may not have bought the first time around, but if they did one of the following activities, you're one step closer to a sale:
Like your brand page on Facebook, or subscribe to your brand's application
Follow your brand on Twitter
Share your posts on LinkedIn, especially if it is a B2B share
All kinds of Google+ activity – circles, +1s, and interactions
Internal Site Search – Tracking the internal keyword searches in bigger websites lets you know what exactly your audience expects to find when they visit the website you are promoting. This can help you create more targeted campaigns using the keywords they use and the pages they often search for as the landing page, cutting your conversion time significantly.
Phone Calls – A customer that calls you usually has higher intent to buy than any other customer you reach online, which is why you should be tracking this event. You can go about tracking phone calls two ways: You can use a call-tracking platform to trace which phone calls came from your paid search campaign. Alternatively, you can count the number of calls you get and compare it with your online sales, and analyze what elements of your paid search campaign work at getting these people to convert.
Talk to your account manager today for more tips on tracking and analyzing your PPC campaigns more accurately and creating better bidding strategies. Don't forget to sign up and become our partner today to get started. I hope you've learned something useful from today's blog, and do keep checking back for more updates!