There are a lot of things that you should consider in making your business visible online. Choosing a country selector is one of the things that you're supposed to decide on. You should choose one that is both user-friendly and one that is good for SEO purposes. Though this may be a critical decision to make, an seo reseller company can definitely help you out.
We mentioned earlier that the country selector should be user-friendly and at the same time good for SEO. Of course, if it isn't easy to use, you will definitely use a lot of traffic. On the other hand, if the "spider" can't crawl the country selector as good as how it does with your content locally and globally, it will not be a good use for SEO purposes.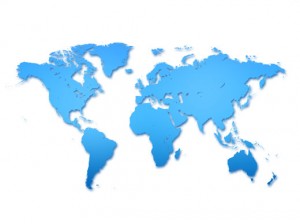 Here are some of the different types of selectors that you can choose from:
Language Selector:
This basically allows the user to choose from different  languages to be used for the website. This will be very helpful to companies that  serves markets from other countries, having different languages.
Geographic Map Selector:
This type of selector shows a map where a user can  easily choose their country.
Country Selector:
A list of countries usually seen on the homepage, this type of  selector allows the user to choose their own country.
Forced IP:
A selector which directly sends the user to the country based on their  IP address. This is also known as geographical targeting.
Hybrid Selector:
This is a type of selectore which composes of all of the tactics  mentioned.
All of the types of selectors will definitely help your business be visible to your  clients, and will definitely help in being the top choice of your clients for a specific niche. If you need help from the experts, you can definitely outsource seo from seoreseller.com. Visit us today at www.seoreseller.com to view more of our products and services.