Everything You Need to Be A Powerhouse Agency
The lead-finding, prequalifying, revenue-growing, marketing automation solution to your agency growth problems.

Find more leads, nurture them better, and convert them sooner.
Find more leads with the Lead Generator and manage them in your CRM
Find pre-qualified leads in your target niche and location in seconds with the Lead Generator. Use the Online Presence indicate to see which leads need your service and save them to your CRM.
Easily nurture leads with Marketing Automation & brandable Landing Pages
Start nurturing your leads with our prebuilt marketing templates designed to turn your new leads into clients. Send them to brandable Landing Pages for each service your agency offers with a customized CTA.
Become an expert-level digital marketer & salesperson with Agency MasterClass
Get tailor-made educational resources, webinars, and courses taught by experts and agency owners with the experience taking their digital marketing agencies to 7 digit-revenue powerhouses.
In just one month, our beta testers had:
1,000+
Generated proposals
10,000+
Leads generated
933+
Automations running
20%+
Cold email open rate
5,000+
Web audits created
6GB+
Marketing materials downloaded
Find, Nurture, and Close Leads from Your CRM

Find Your Next Customers Instantly
Spend less time on lead generation and more time growing your agency by focusing on leads that actually need your services.
Our Lead Generation tool allows you to search by niche and location. The search results show the status of each lead's digital marketing efforts.
Generate leads passively on your website with the Site Audit Widget. Your visitors get an SEO audit and you get their contact information.
Store all of your leads in an easy-to-use CRM software where you can track, manage, and communicate with your leads.
Related tools:
Lead Generator 🠶
Lead Tracker
SEO Audit Widget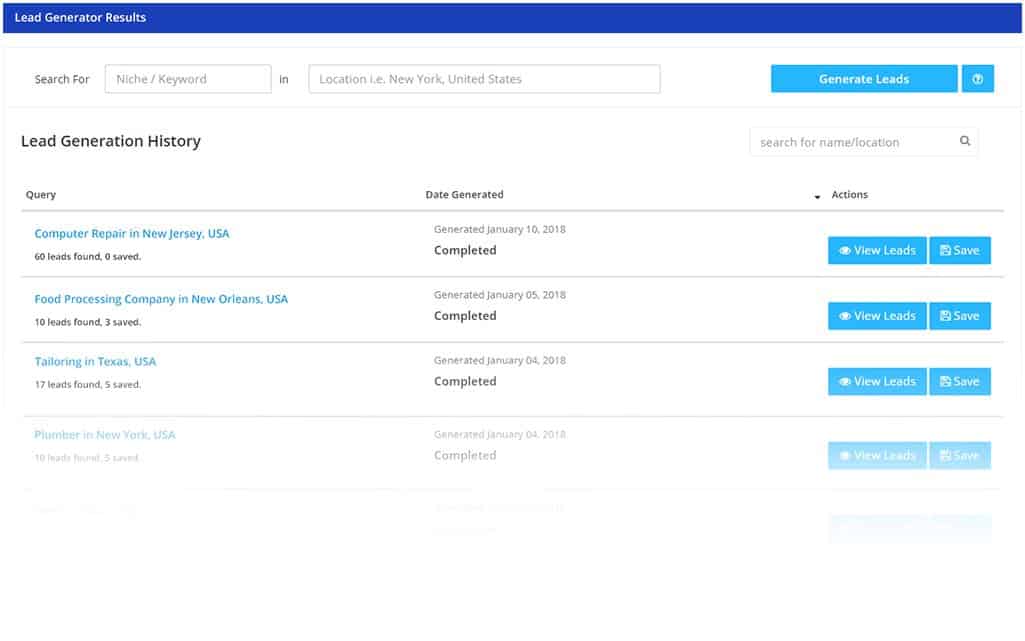 Contextual Lead Nurturing Without Sweating

Get impressive, high-converting landing pages that highlight your service as the solution to their problem.
Designed for conversion, each landing page is brandable and puts your digital agency in front of your leads. No need to have a designer onboard—all you have to do is choose from the pre-built landing pages.
Build relationships and nurture your leads wherever they are in the sales funnel with our marketing automation tool that sends emails written specifically to their needs for revenue-generating conversion rates. Automate the email sequences to save you time.
Related Tools:
Landing Pages 🠶
Premium Materials
Email Automation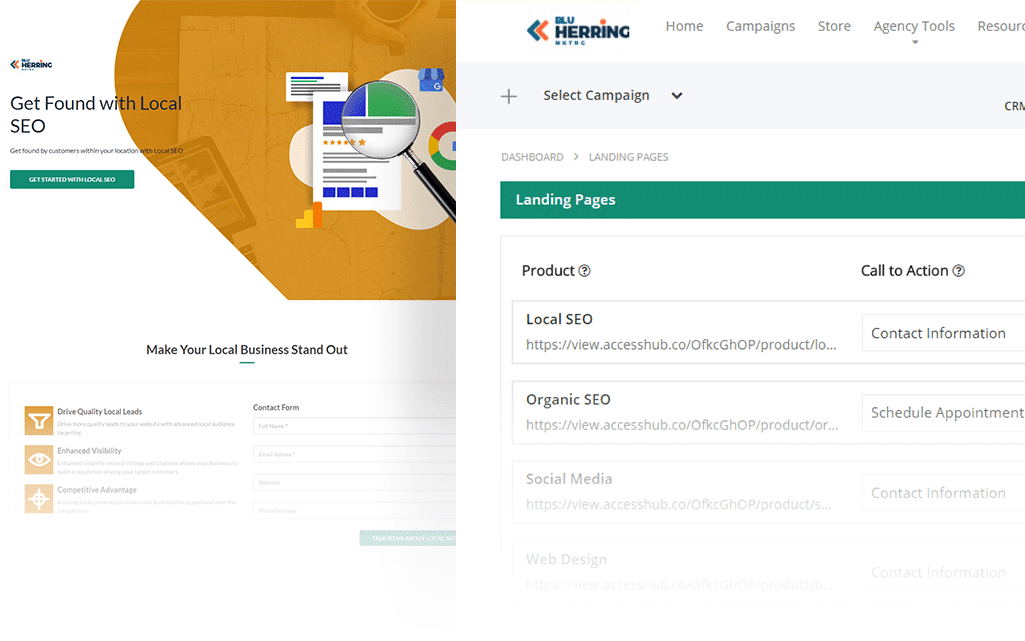 Higher Conversion Through Better Value
Show proof that your agency can help your clients grow by delivering results that positively impact their revenue.
Provide immediate value with white label SEO audits. Or, use the Proposal Builder to easily create and send proposals in minutes. Seamlessly track whether your clients opened the emails in your CRM.
The CRM helps you to determine at a glance which leads need your attention, which leads are ready to convert and determine whether your lead generation strategy is delivering the conversion rates you need to increase your monthly recurring revenue.
Related Tools:
Landing Pages
CRM
White Label SEO Audit 🠶
Proposal Builder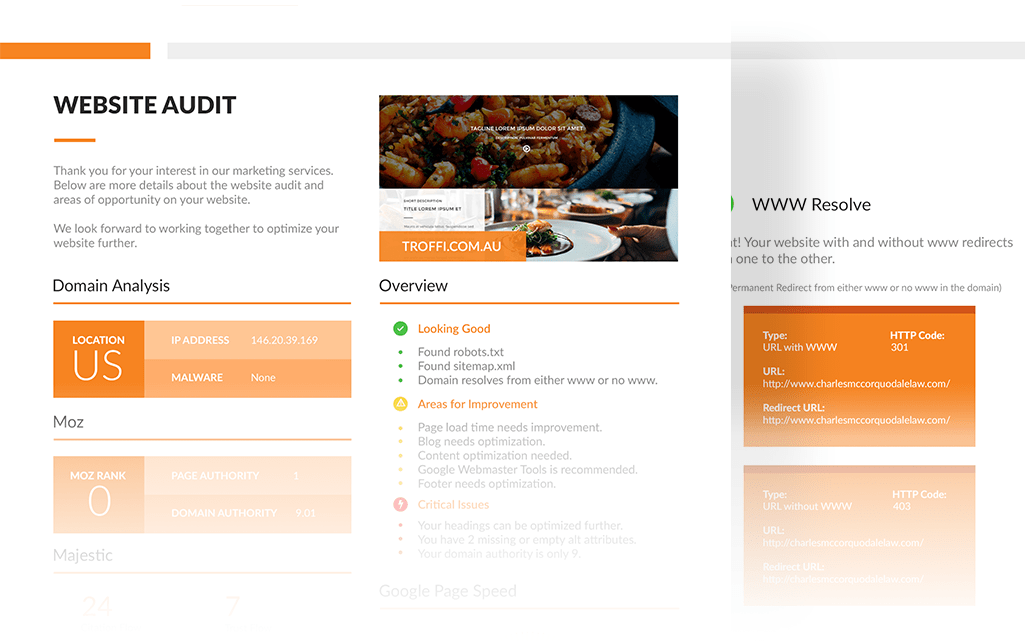 Your Leads are Looking for an Expert – Show Them You're One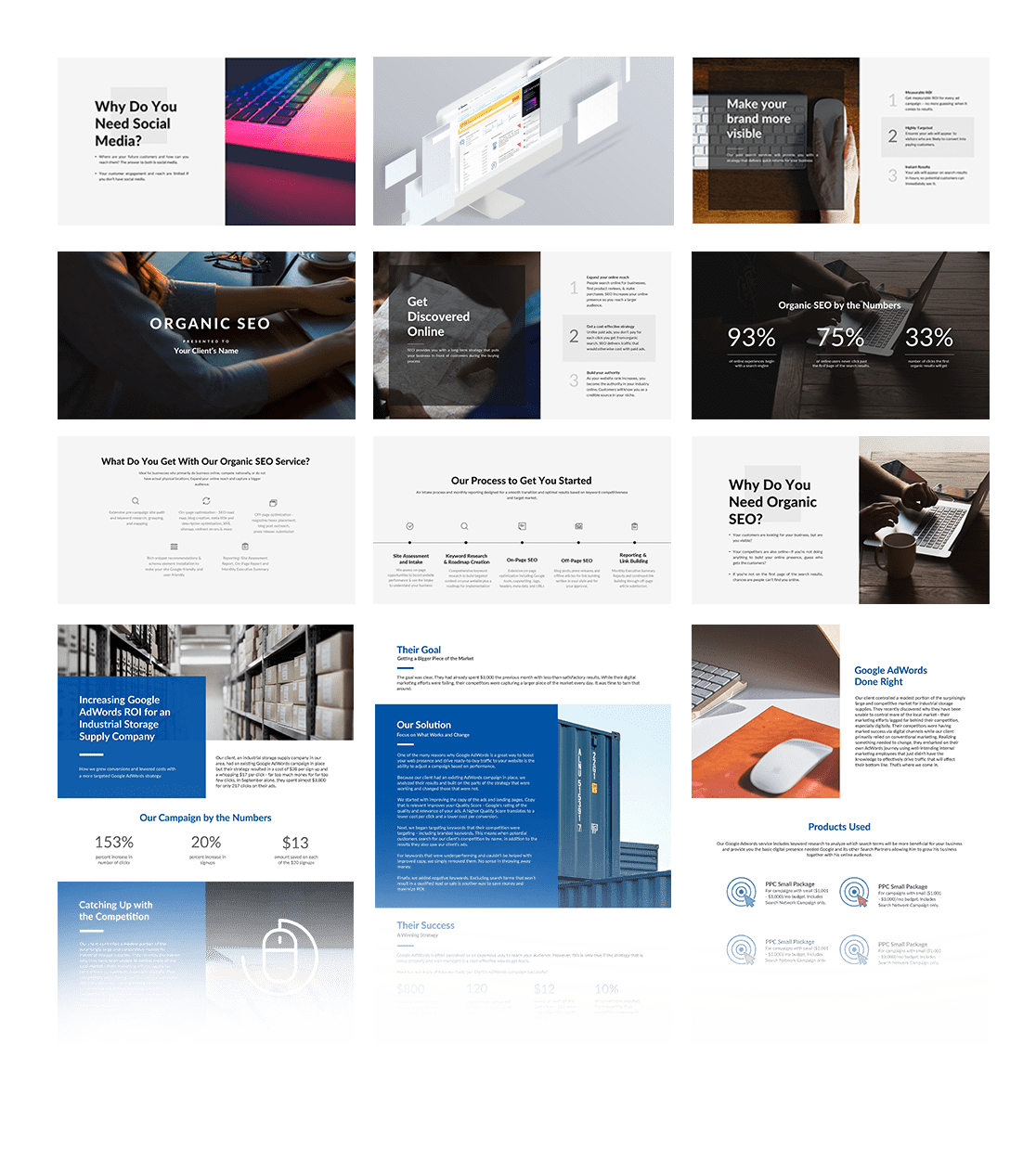 Be a master digital marketer with our expert insight
Get exclusive access to webinars and courses taught by industry leaders, sales experts, our own executive leadership and our most successful agency partners who we helped reach 7-digit revenue.
Learn proven techniques for prospecting, qualifying, nurturing, and closing leads, as well as how to use the SEOReseller platform to grow your agency.
Educate and offer better value to your future clients with premium monthly white label resources while building your digital marketing expertise
Case studies
Pitch Decks
Videos
Flyers
Brochures
White Paper
Learn agency growth hacks, sales tips, lessons from mistakes and more with exclusive access to Agency Advantage. 
$1,999

/yr
Original: 

$2,999
An Unbeatable Value to Start Growing Your Agency
A powerful agency growth platform to build and scale your digital marketing agency – for agency owners ready to increase their revenue.
Unlimited Use of the Site Audit Widget & Lead Tracker
Access to Sales & Lead Generation Materials
Access to Web Design Portfolio & Mockup Creator
Brandable Landing Pages for Your Services
Learn with the MasterClass Webinar Series
Generate up to 1000 Leads Per Month
Access these premium features to find your leads, nurture them better, and close them faster.
Get the advantage to build your agency, grow your revenue, and scale your business – under one platform.
GET AGENCY ADVANTAGE
Frequently Asked Questions
Subscribers during the soft release can subscribe at a lower rate that they retain for life. The monthly and yearly subscription rates will increase after we launch in January.
Every month we'll send Premium Subscribers an update with information about the upcoming Agency MasterClass, new lead generating materials, new marketing automation, and additional tools and resources to help grow your agency.
This is a feature we're very keen on developing and releasing soon.