More companies are in need of help in fixing their SEO efforts. Most of the companies are spending time sourcing out the best seo company that will be able to help them in solving their problems in seo. On the other hand, there are also a lot of companies which is in the  seo reseller  business, which also offers their service in helping the companies in improving their seo.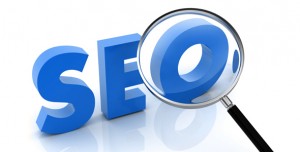 To help you choose the best SEO company, here are 3 things that you should look for:
The SEO company that you're talking to should be able to explain to you in the simplest possible way how SEO works. The company should not make you confused with the complicated terms that they use in SEO, instead, they should be able to let you know the SEO process that will be able to solve your company's existing SEO problems.
It will be good if the SEO company that you're talking to would also have a plan that will work well with your exisiting campaigns. There are times that you may not know the opportunites that your site has, and a good SEO company should be able to point that out to you. If they're also contributing information as far as where your SEO effort should focus on and solutions to your problems with SEO, then this SEO company would be a good help to you.
Lastly, it is best that you choose a company which is passionate about their products and services. Once the company shows passion with what they do, everything else will follow.
Seoreseller.com is one of the pioneers in the seo business. If you're looking for a good company which can help you in your seo efforts, visit www.seoreseller.com to find out more of the products that we offer, such as social media marketing, Google Places SEO, resell seo, and white label seo.
The following two tabs change content below.
Clayton Wood
Clayton is the Marketing Director of SEOReseller.com and managing partner of numerous successful online brands offering white label SEO and other online marketing services.
Latest posts by Clayton Wood (see all)